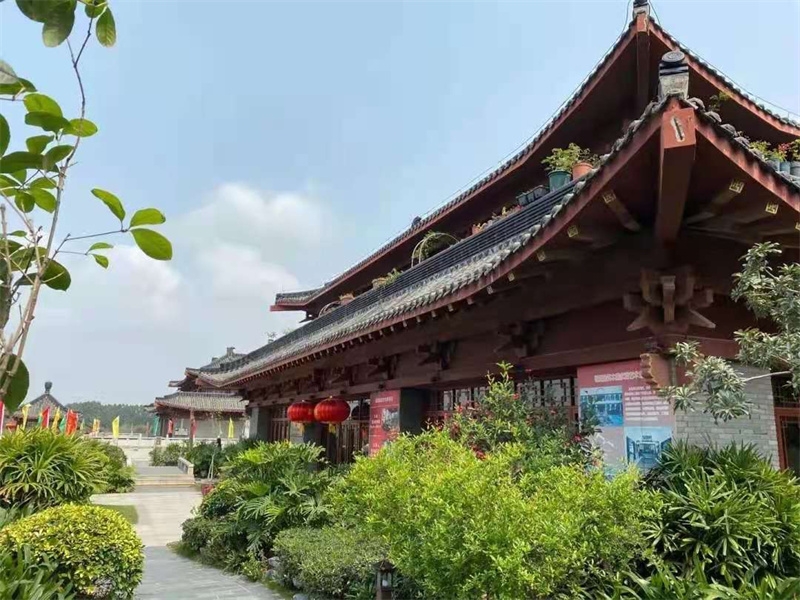 The new Zhongshan Wan Fung Art Gallery in Chinese Rosewood Culture Expo City will be unveiled on June 12 serving as a center to exchange local art and culture, exhibit beautiful works, and relax for art lovers in Zhongshan and across the Greater Bay Area.

The 3-floor gallery covers an area of about 3,000 square meters. The first floor is the exhibition area for holding various special art exhibitions, research activities and art lectures and collecting art materials. The second floor is a demonstration area for famous calligraphy and paintings, classical furniture, artistic wood carvings, and ancient and modern stone carvings. The third floor includes a catering service and leisure area with an exhibition hall featuring the style of the Republic of China and a multi-functional activity hall for small meetings.

There is also a hanging garden, where visitors can overlook the buildings in the Chinese Rosewood Culture Expo City and the Qijiang River.

Add: Room 17, Floor 6, Chinese Rosewood Culture Expo City (Phase I, Section 1), No.9 Qichong Road, Dachong Town, Zhongshan
Tel: 0760-89893113

Note: No tickets needed