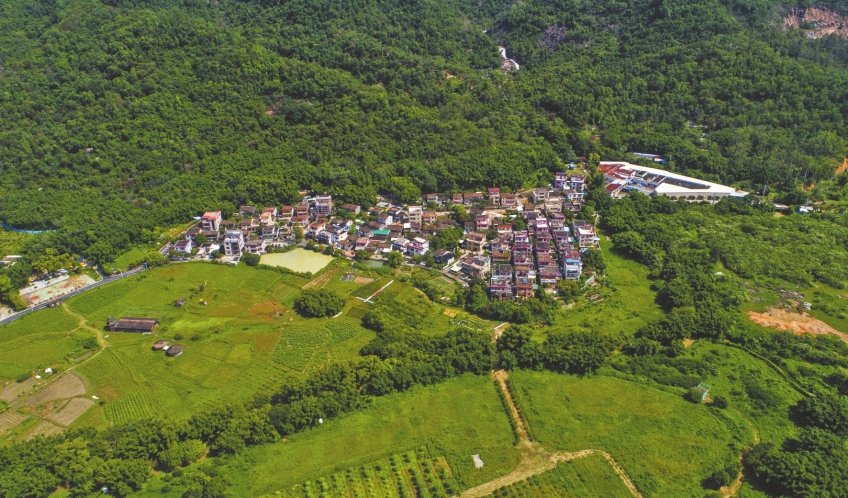 Qixi Village in Wuguishan District was selected as a "Guangdong Historical Revolutionary Village" during the Anti-Japanese War period after the founding of the People's Republic of China. The picturesque environment, composed of mountains and rivers with neat and tidy roads, spacious houses, clean and hygienic toilets and beautiful and unique murals, presents a scene full of greenery and vigor when one first walks into the village.

In the process of building a beautiful countryside, Qixi Village improves its beauty by drawing on its existing resources, including utilizing idle land and transforming its ancestral halls. The landfill site was also renovated into a cultural tourism hotspot with a basketball court, A-level tourist toilet facilities, etc.

"It is up to people with special talents and skills to drive regional development." Mao Yuhua, former leader of the village group, said that in recent years, more than 30 new-type farmers have moved into the village, injecting new energy into the rural revitalization of Qixi Village.

Projects like Dingdong Wilderness School, Shumi Academy and Sanfendi Farm are already operating here and promoting the development of the Wuguishan Research Study Base.

Next, Qixi Village will a new development plan that integrates homestay, ecotourism and culture. In addition to the existing development modes, it will try to build a new-type "Life-Ecology-Production" tourism complex basing on its rural resources, culture, landscape and industries.