Combined with the local lighting industry, Haizhou Village in Guzhen Town has established the Night Cultural Tourism Base, which is known as "an everlasting lighting show", in the Southern Green Park. It will open to the public free of charge soon.

On clear evenings when night falls, dazzling light shows will be presented here as scheduled, offering citizens and tourists a wonderful visual feast.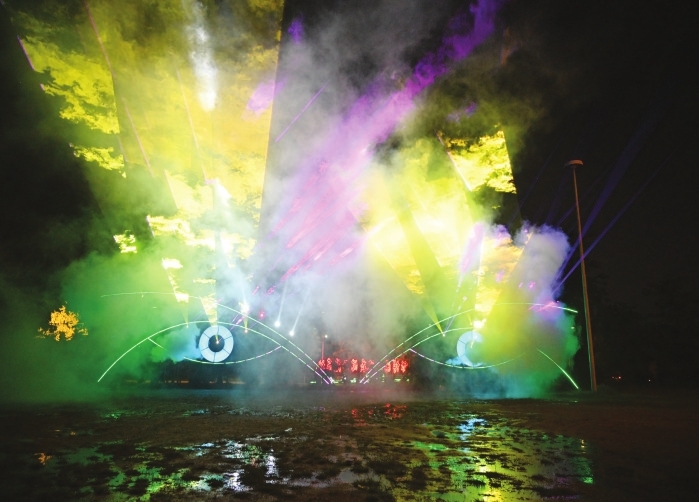 The Night Cultural Tourism Base has a planned area (lakes and islands included) of about 13.3 hectares. A total of 30 million yuan will be invested to build 35 immersive lighting scenes in the base, including holographic projections, artificial northern lights, live streaming bases among others.

The the Night Cultural Tourism Base is expected to open to the public during the coming Mid-Autumn Festival.

Next, the Southern Green Park plans to build such cultural tourism projects as commercial homestays, fruit and vegetable gardens, flower fields, the Lighting Capital Bonsai Garden, lakeside viewing areas, the farm-themed ecological park, and breeding areas for turtle.