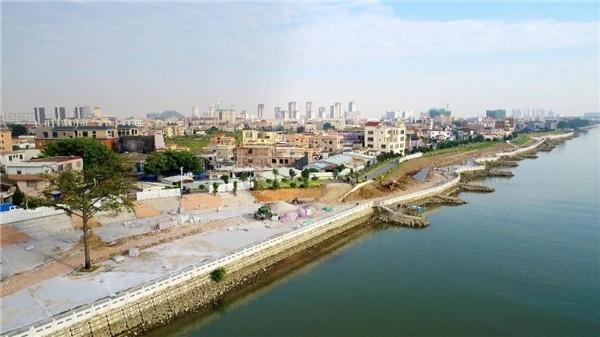 So far, nearly 70% of the Nantou Riverside Greenway project has been completed, and it is expected to be fully finished in mid-December.

At the construction site, sidewalks for the riverside greenway are put in place, and the installation of the main square, trees and other features are under way.

Nantou Riverside Greenway is 1,200 meters long, with a building area of 17,737.5 square meters. Upon completion, it will have three major areas, including a central square, a sports area and walking trails, and become a good place for recreation.