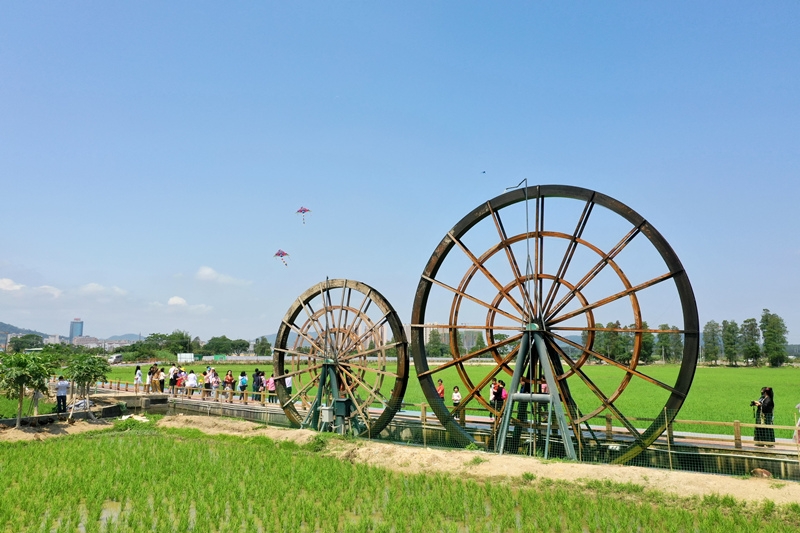 Zuobu Village, located in Nanlang Sub-district, Zhongshan City, was recently rated as a national AAA tourist attraction.

Covering a total area of 5.77 square kilometers, Zuobu Village has an approximate population of 1,200.

Even while located in the industrialized Pearl River Delta region, Zuobu Village retains its beautiful rural scenery and picturesque landscape.

Walking in the alleys of Zuobu Village, one can see century-old Diaolou, ancestral halls and other late Qing Dynasty-style buildings. The village has 12 historical and cultural sites that have been listed as municipal cultural relics protection sites and immovable cultural relics.

Zuobu Village is not only the ancestral home of Sun Yat-sen, but also the hometown of revolutionist Ou Chu, well-known film star Ruan Lingyu, cartoonist Fang Cheng, founder of the first national capital enterprise Fang Juzan, and director of the Canton-Hankow Railway Ou Gengxiang.

The ancestral halls in the village are well-protected, and the Zuobu Culture and History Exhibition Hall is one of the main attractions along Zhongshan's red tourism routes.