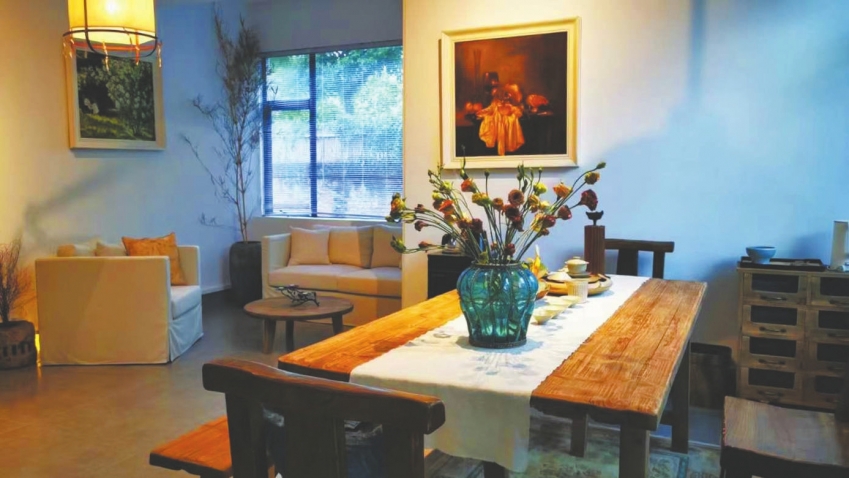 The interior of Dongjieli Homestay. [Photo by Zhang Qian]

Zhongshan recently carried out a selection activity for 12 homestays, and 7 of them are rated as Zhongshan's "Homestays of the Year 2021".

The select homestays are owned by Dongjieli Cultural Creative Development (Zhongshan) Co Ltd, Sanjiao Diyin Lake Leisure Ecological Park Co Ltd, Nanlang Hetian Xiangye B&B Service Department, Nanlang Heshe Homestay Service Department, Nanlang Chanyi Homestay, Nanlang Jianxi Homestay Service Department, and Sanfendi Ecological Agriculture Cultural Development Co Ltd, respectively.

The leading scorer was Dongjieli Heji Homestay in Guhe Village, Sanxiang Town. It is a diverse space combining restaurant, homestay, hand-made craft studio, cultural and creative art boutique, exhibition hall, and cultural activity venue. Here, visitors can make reservations for tea ceremony, flower arrangement, painting, coffee making, flora dyeing and other cultural activities.