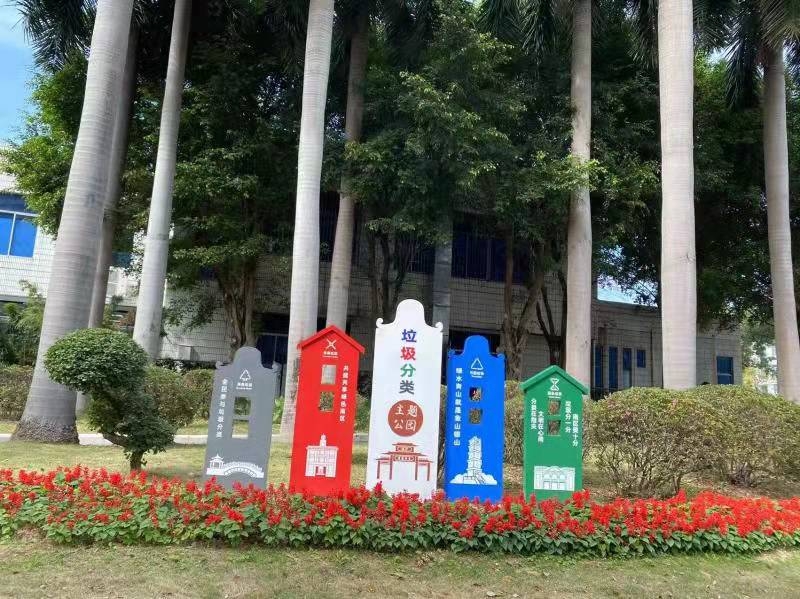 A theme park highlighting garbage classification was unveiled on Kangnan Road, South District days before.

The park covers an area of 800 square meters. It utilizes the existing leisure facilities of the former street garden and ingeniously incorporates garbage classification elements. It is the first street-side park themed on garbage classification in Zhongshan.

The park also integrates local cultural elements in South District, such as Ma Zaiming Memorial Hall, Buyue Bridge, Guo Peixun Memorial Hall, Shachong Archway and Zhenlong Pavilion. It not only highlights the culture of South District as a hometown of overseas Chinese, but also tries to impart garbage classification knowledge to more citizens.