The Sunwen West Road Cultural Tourism Pedestrian Street was recently recognized as a national 3A tourist attraction. As an important part of the Sun Yat-sen Cultural Heritage Tourist Route, there are many historical sites relating to Dr Sun Yat-sen along Sunwen West Road.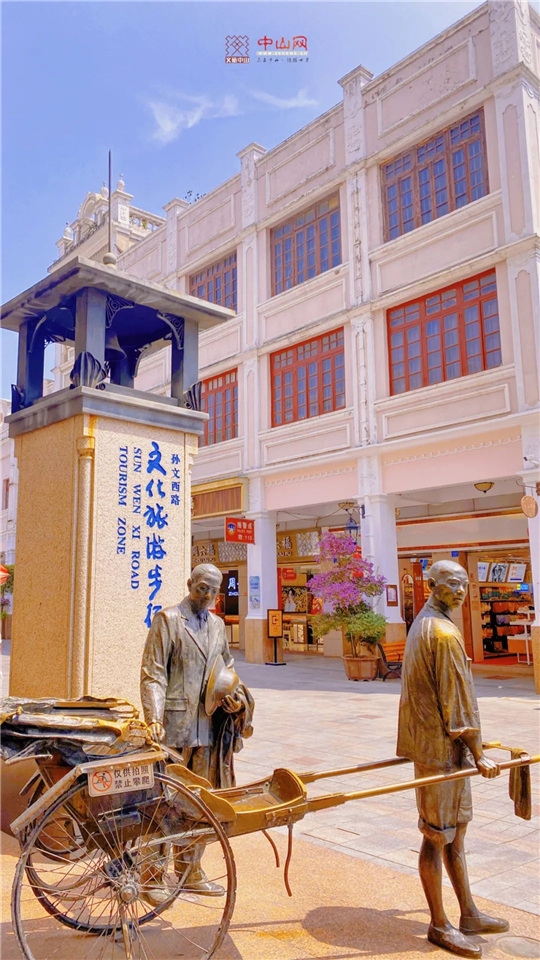 The enduring historical buildings on both sides of the Pedestrian Street are a mixture of European colonial-style and Lingnan-style from the late 19th and early 20th centuries.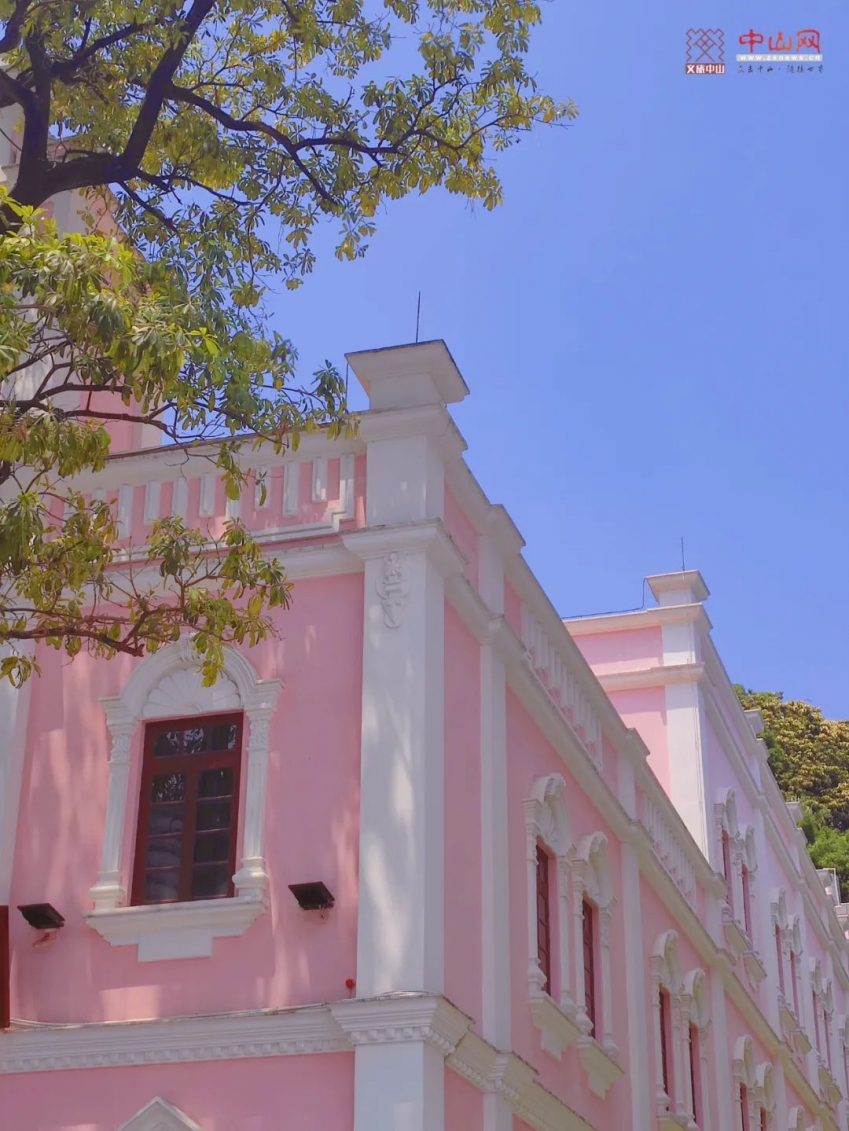 As the years have progressed, some modern elements have been blended into the Pedestrian Street. Xiangshan Commercial Culture Museum, with its large pink exterior walls, attracts a large number of tourists.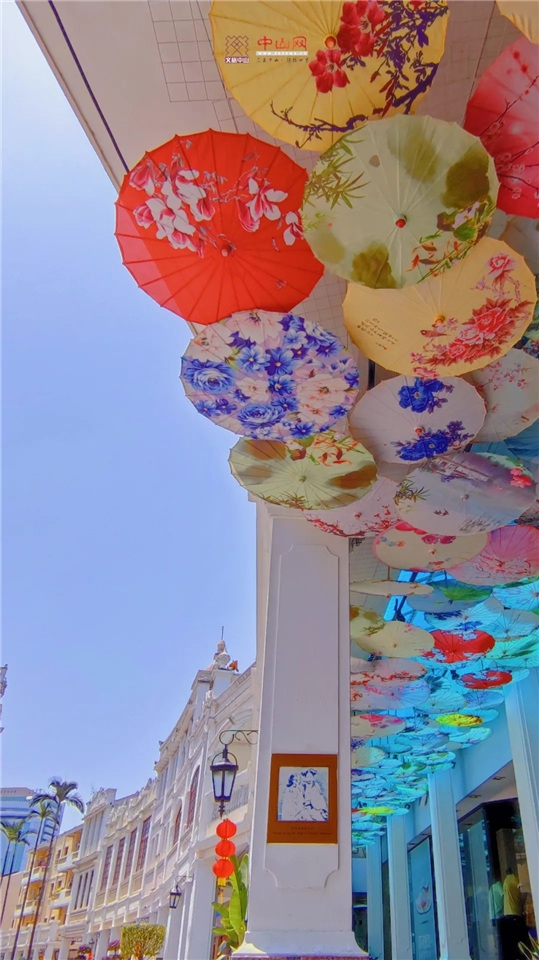 Walking through the arcades, you can see clusters of paper umbrellas with various patterns hanging upside down on the top.

Damiaoxia Square is an important exhibition space on the Pedestrian Street. The scenery here is fascinating during the daytime, and there are exhibitions and activities from time to time at night.

Nowadays, the Pedestrian Street is a multi-functional commercial complex with shopping, entertainment, sightseeing and leisure amenities. It meets the varied consumption habits and demands of citizens and tourists.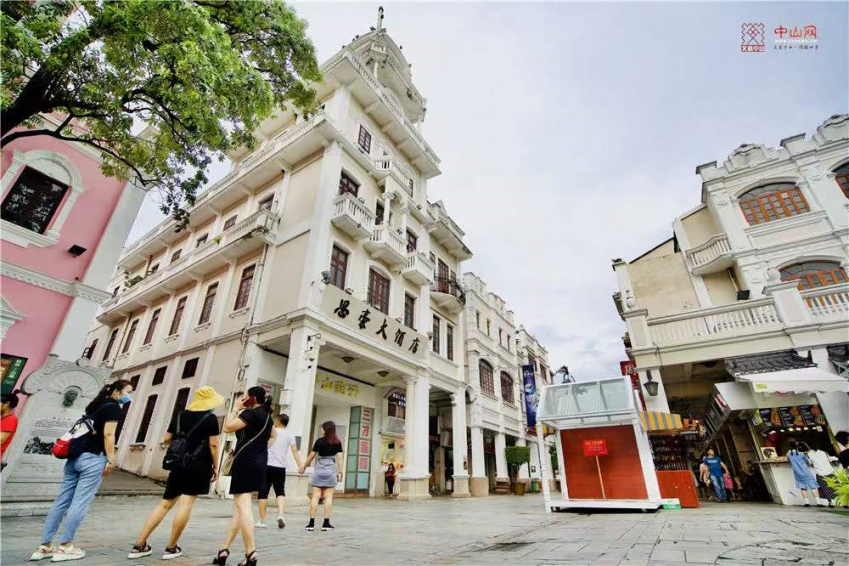 People can learn about Zhongshan's stylish past from such scenic spots as Xiangshan Commercial Culture Museum, the former sites of Sihao Hotel and Zhongshan Yong'an Company, etc.

Romance is in the air at these landmarks and enjoy the beauty of the city from multiple angles.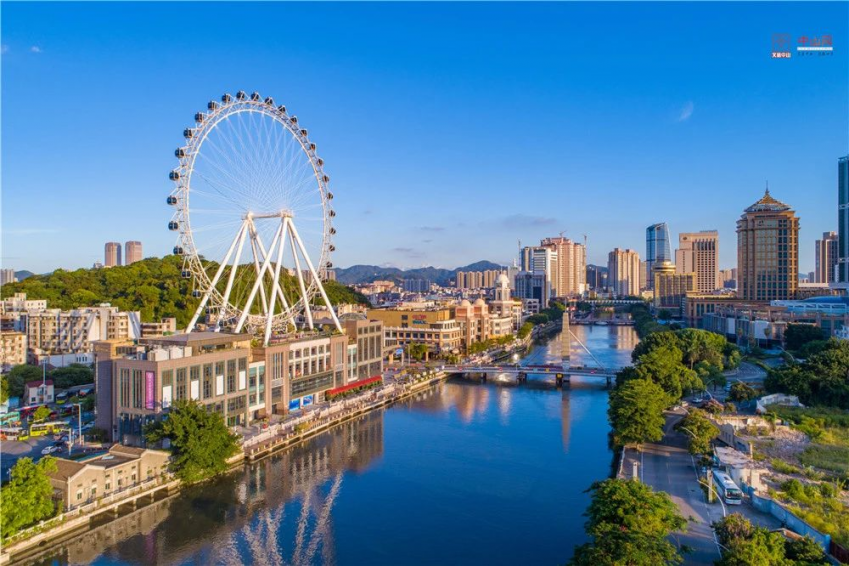 Besides sightseeing, there are also many entertainment options including Go Karts Drift, Lexing Children's Paradise, Lingnan-style Bar Street, and others.

What other attractive stories wait for you at this beautiful tourist attraction? Come visit and find out for yourself!