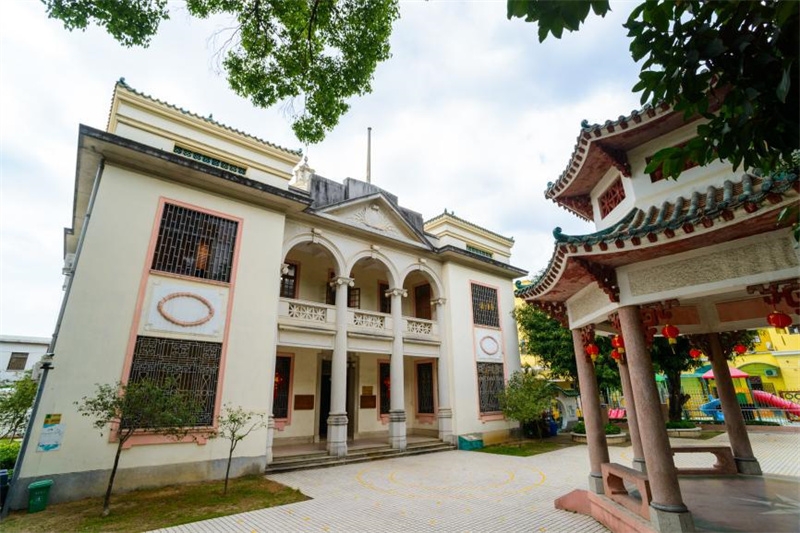 May 19 marked China Tourism Day. The series of activities for the 2022 China Tourism Day sponsored by South District were launched, and the South District All-for-one Tourism Distributing Center was unveiled.

The South District All-for-one Tourism Distributing Center is located at No.3, Xihuan Yi Road, covering an area of 133.6 square meters. It is equipped with a cafe that can accommodate more than 50 tourists, an information desk, a rest area, a coffee shop, rest rooms and a medical clinic. The center offers tourism consultation, promotion, resting places, accommodation reservation, dining reservation and other services and is expected to become a new popular destination for tourists.

On the same day at the center, four enterprises including Chengqian Aesthetic Education, Good Design, Zhongtu Culture and Yijing Xiaozhu, were awarded plaques for their cultural tourism offices in South District.

South District is a famous hometown of overseas Chinese with rich culture and tourism resources. The national AAAA tourist scenic spot Zhan's Garden and such special villages as Caobian, Liaohou and Shachong have become popular destinations among more and more Zhongshan citizens and tourists from surrounding cities.