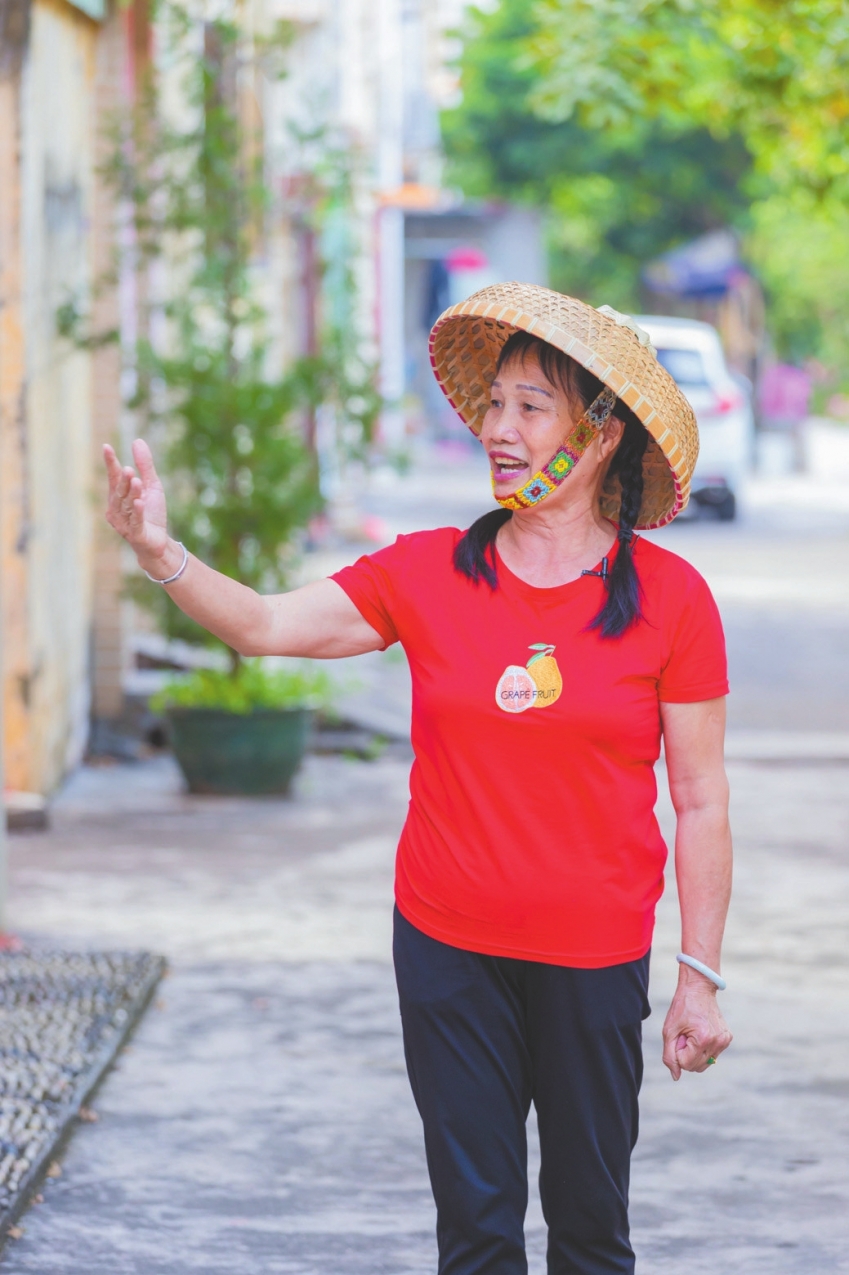 Wu Rongmei. [Photo by Wen Bo]

Salty Water Song is a unique rural culture of the coastal sand land areas. In September 2019, the Zhongshan Culture, Radio, Television and Tourism Bureau announced the 6th batch of representative inheritors of municipal intangible cultural heritage. The 61-year-old Wu Rongmei from Tanzhou Town was on the list.

Born and raised in Tanzhou Village, Tanzhou Town, Wu Rongmei fell in love with Salty Water Song from childhood. "I heard other people singing and felt it is pleasant to the ear. So I learned singing these songs when I was a teenager." At the age of 17, she joined the town's publicity team .

Joining the team not only gave Wu Rongmei more opportunities to perform on stage, but also allowed her to learn from masters. When Chen Jinchang, a famous Salty Water Song teacher, stationed in Tanzhou Town, he would guide the performance for the team from time to time. "After learning from him, I not only learned more songs that could be performed at more important and larger stages, but also improved the charm, skills and stage feeling of my voice."

In 2005, Zhongshan successfully declared "Salty Water Song" as its historical and cultural heritage. On June 9, 2006, the State Council approved the inclusion of Zhongshan Salty Water Song in the first batch of "National Intangible Cultural Heritage" list. Tanzhou Town is the main area for the Salty Water Song heritage. The CCTV not only shot here specially, but also invited singers to participate in the 2006 Chinese Folk Song and Dance Festival.

On Chen Jinchang's recommendation, Wu Rongmei and Liang Shejin went to Beijing to perform, and they became first local singers in Zhongshan to appear on the national stage.

Her performance in Beijing not only broadened her horizons, but also made her feel that the country attached great importance to rural culture, thereby making her aspire to sing Salty Water Song as a career in life.

"Salty Water Song is the root of our waterside people. It can not be extinct, and it must be passed down from generation to generation." So Wu began to volunteer in many schools to teach Salty Water Song.

Xinhe Primary School in Tanzhou Town is the inheritance base of Salty Water Song. Over the years, Wu Rongmei and many successors have regularly come to the school to sing folk songs. She also teach Salty Water Song in many primary schools and communities in Tanzhou. "I am here whenever I need to be. I teach students of different ages."