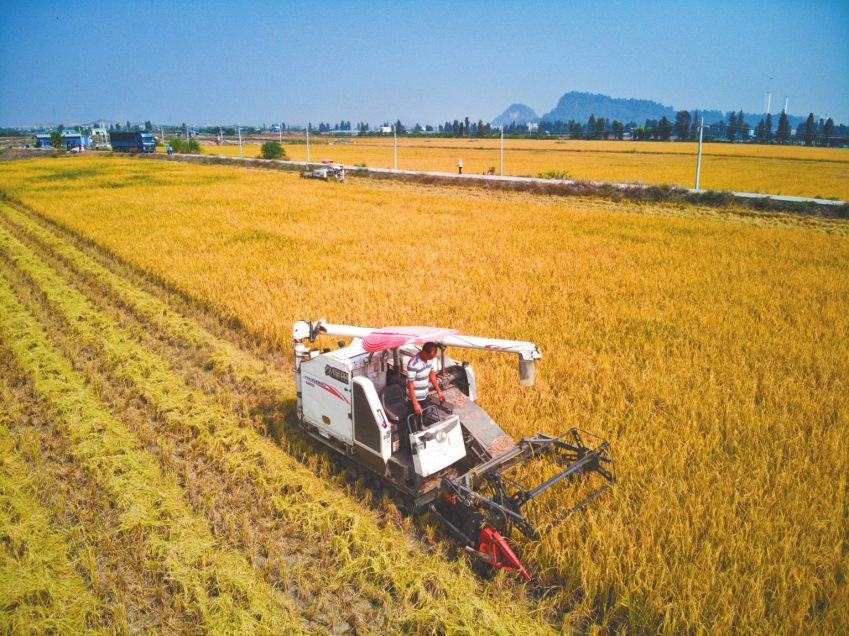 Late-season rice ripening in the golden autumn sun. [Photo by Miao Xiaojian]

On November 11, the late-season rice harvest began in Huangpu Town. Rice harvesters are shuttling back and forth across the 99.63-acre expanse of fields in Yongping Community.

It is reported that a total of 310.38 mu (about 206,920 square meters) of rice has been planted in Huangpu this year. In order to encourage and support the rice plantation, the Zhongshan Bureau of Agriculture and Rural Affairs has issued a direct grant subsidy to rice growers of 200 yuan per mu (about 666.7 square meters).

Since last year, the government of Huangpu Town has also subsidized farmers who have grown rice at a rate of 150 yuan per mu.