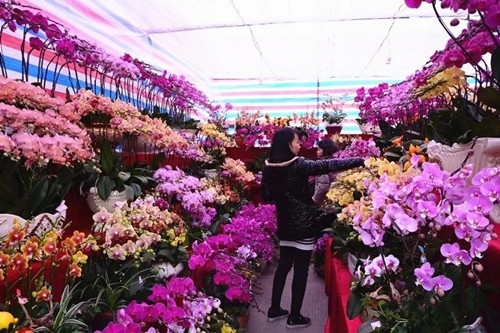 With only more than a month left before the Spring Festival, several Spring Festival flower fairs in Zhongshan began to invite investment and bidding.

As the largest one in the city, the 2020 Shagang Market Spring Festival Flower Fair will be held from January 15 to 24, 2020. The bidding will begin from this date to December 15. A total of 536 stalls in its 3 new sections will be put up for public bidding on the morning of December 16.

Reports show that the opening and closing time of the 2020 Xiaolan Spring Festival Flower Fair will be the same to that of the Shagang Market Spring Festival Flower Fair and will be held in the Xiaolan Chrysanthemum Garden. Different from previous years, this year's event has a promotion ambassador called "Potato Boy". During the flower air, a series of Spring Festival cultural activities will be organized, including lion dance performances, the "God of Wealth" distributing spring festival scrolls, magic shows, rock music parties, flash mobs, and so on.

The 2020 Guzhen Town Spring Festival Flower Fair is currently bidding for investment too. This flower fair will last from January 1 to January 23, 2020, and will take place in the Guzhen Town Flower Bonsai Market in the Southern Green Expo Park.

Furthermore, stall registration of the 2020 Huangpu Spring Festival Flower Fair is in progress.