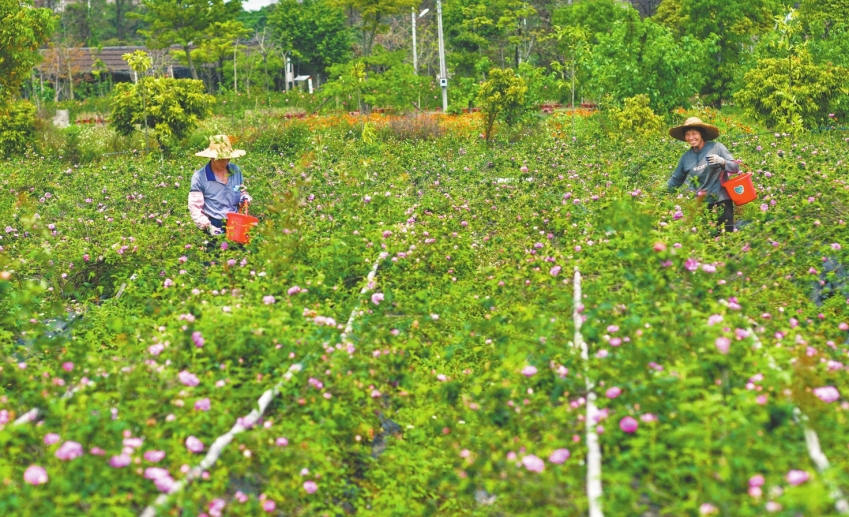 The Tuwei Rose requires strict natural environment conditions such as region and temperature. In case of thunder and lightning during the flowering period, all buds will wither away. It is a rare specialty in Xiaolan town of Zhongshan city.

On March 23, the Tuwei Roses in Xiaolan Tuwei Rose Garden were in full bloom. Due to its short flowering period, workers were rushing to pick the flowers.

It is understood that due to the impact of the epidemic situation and the high temperature this year, the production of Tuwei Rose has been reduced, resulting in a significant decrease in the income of related brewing and tourism industries. At present, manufacturers are starting to develop new products and seek new development countermeasures.