The Spring Festival in the Year of Tiger came as expected. Red lanterns and Chinese knots hung on the streets in Zhongshan. People visited friends and relatives, watched movies, made New Year cakes, took part in folk-custom activities and enjoyed the scenery in parks. Simple activities, unique festive flavor and never-ending stories made up the Spring Festival atmosphere.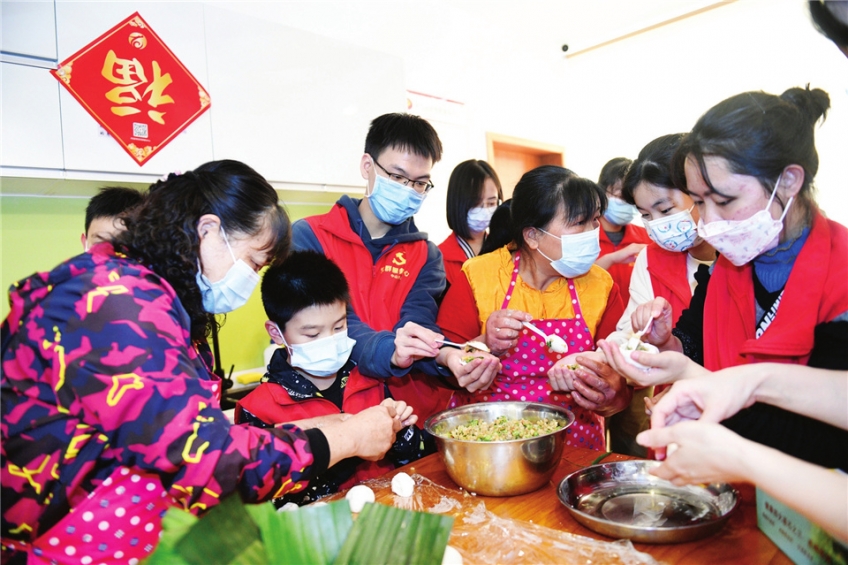 Community residents prepare sticky rice balls together for the festival.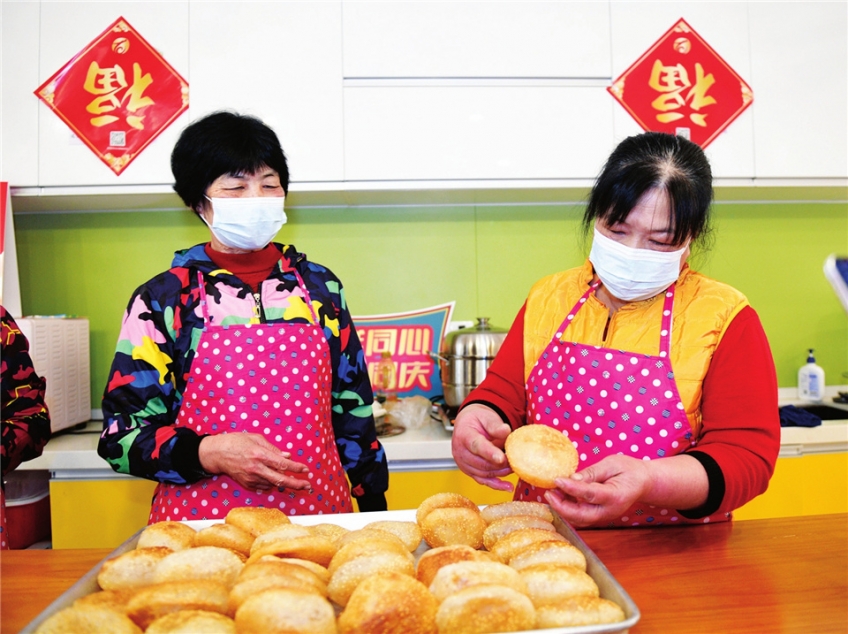 Tasty and beautiful fried sesame balls.

An elderly resident shows young people the skills of making sticky rice balls.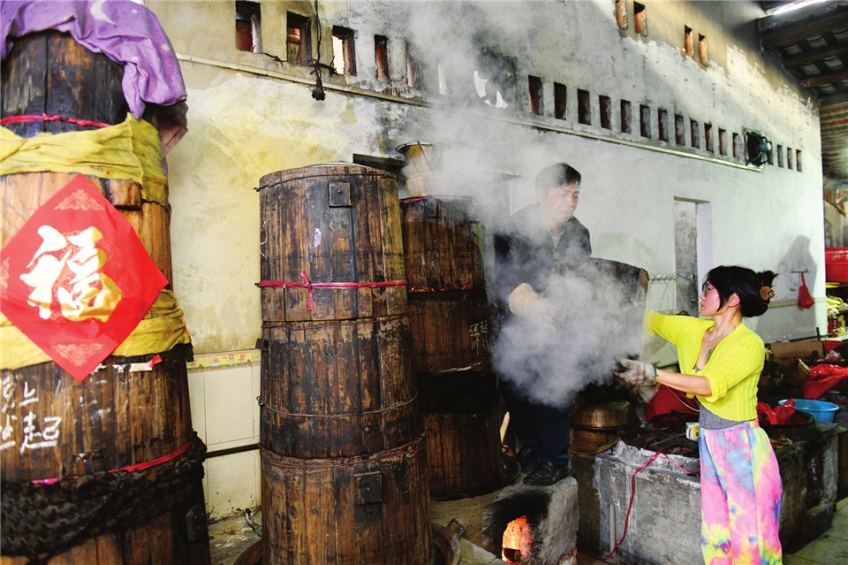 Before the Spring Festival, many citizens Zhongshan would like to make New Year cakes.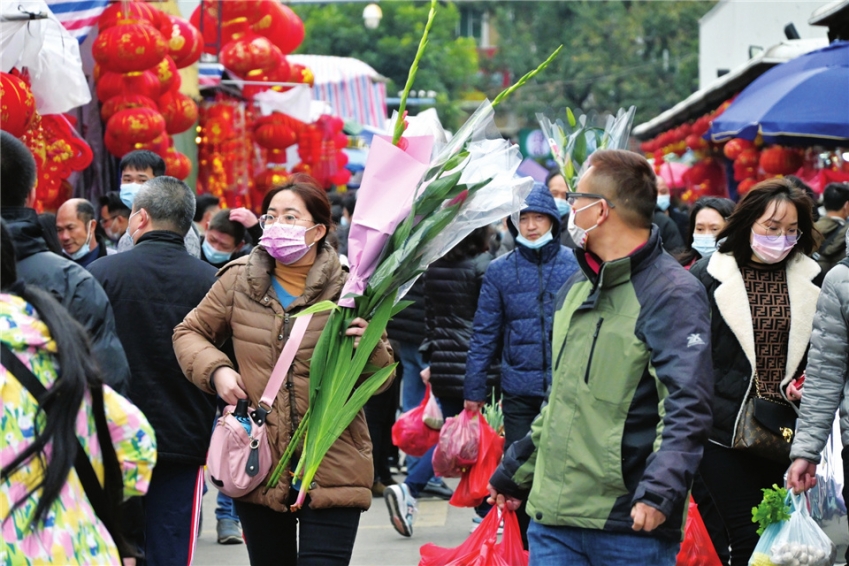 Citizens buy their favorite Spring Festival flowers.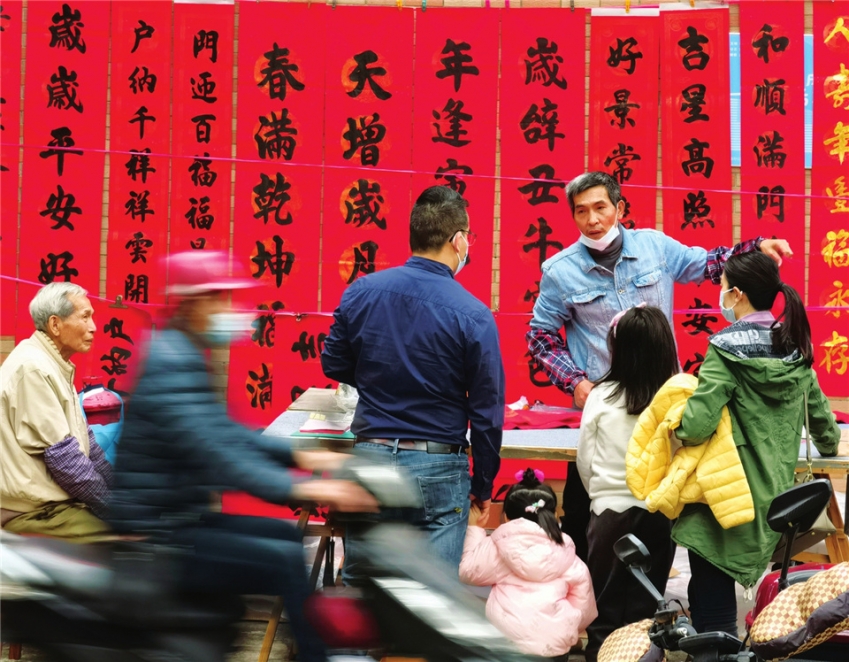 Spring Festival couplets attract citizens in Dongmen Market.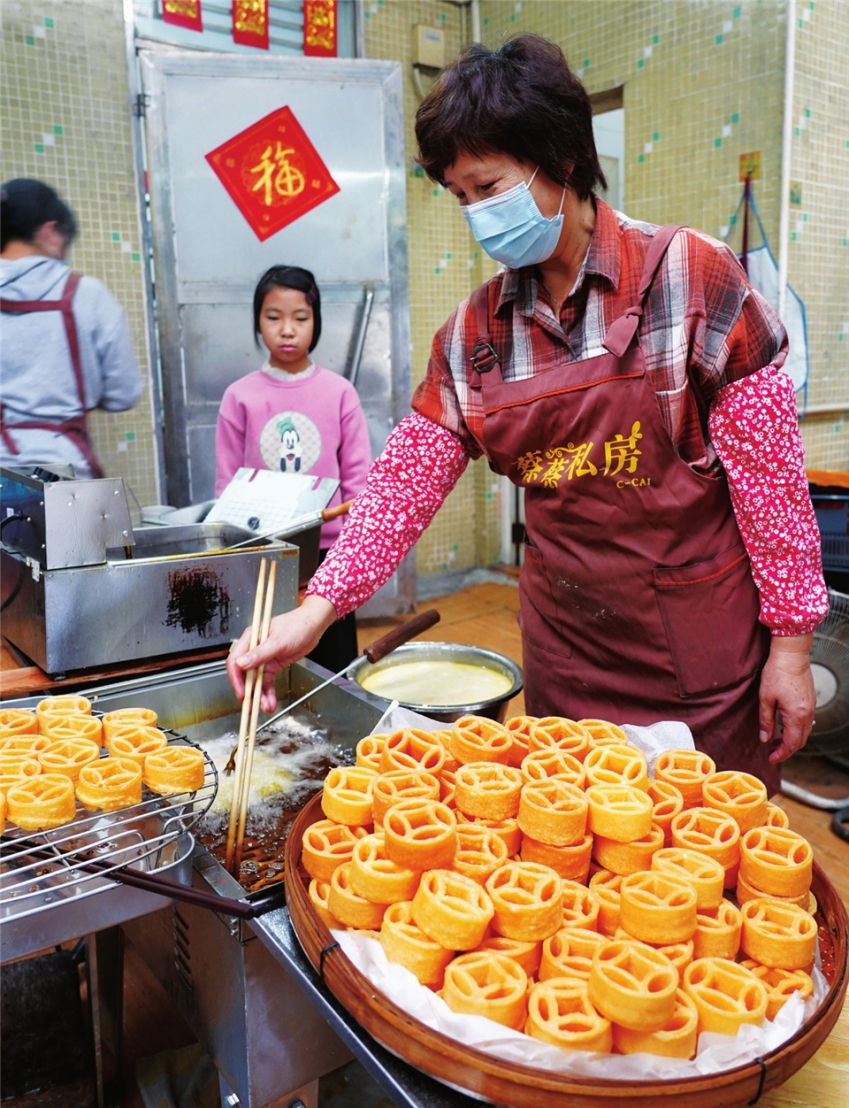 Elders make coin-shaped cakes, the moral of which is bringing wealth and fortune.