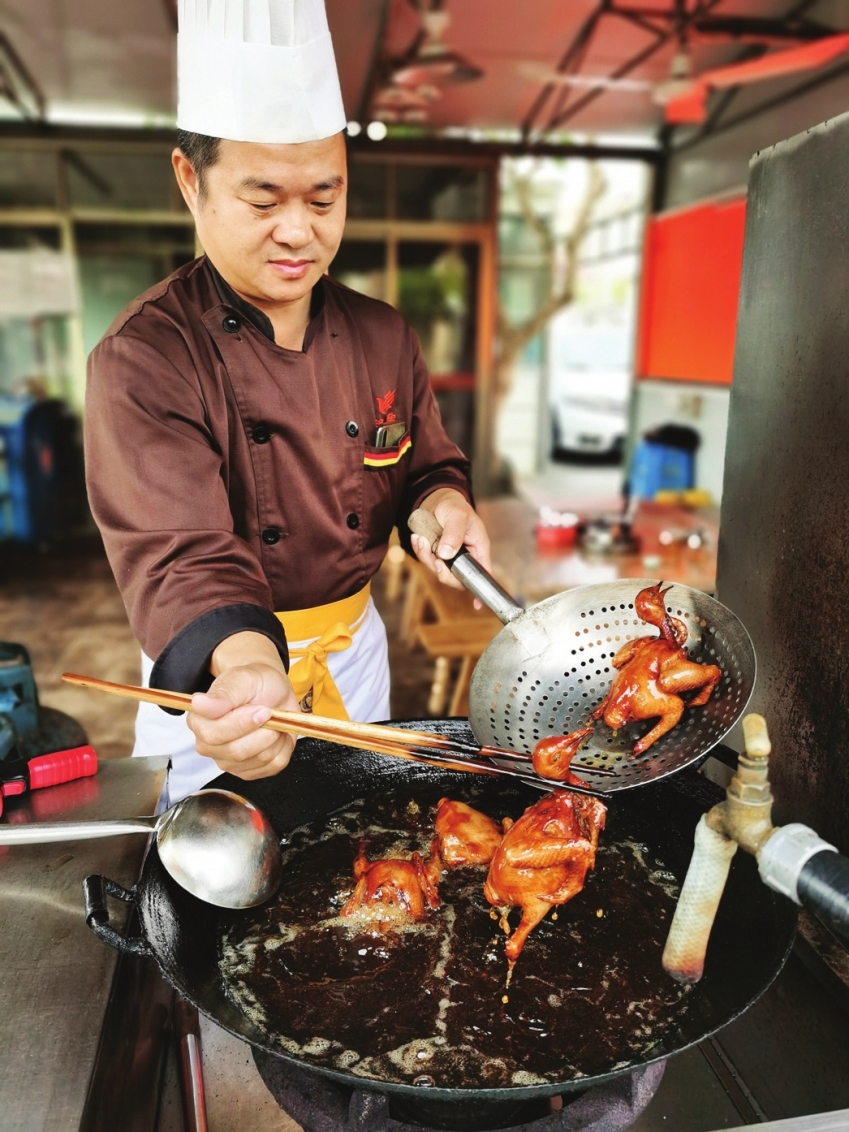 Recently, it is heard from a lot of villagers in Nanlang Town that they had to reserve Brother Cong's braised pigeon dish before the Spring Festival. Who is Brother Cong? The reporter of Zhongshan Daily paid a visit to Yakou Village, Nanlang Town.

Qiu Wencong, 51, is a native of Yakou Village and has been in the food industry for 34 years. One memorable moment for Qiu Wencong was: One day in September 2005, Lam Chua, a Hong Kong gourmet, went to eat at Changjiang Food City. At that time as the head chef, Qiu Wencong made a dish of braised baby pigeon, and Lam Chua sung Cong's praises after tasting.

In 2013, Qiu Wencong found similarities in the cooking methods between American fried chicken and the Zhongshan braised pigeon. After continued research, he created a special braised pigeon, and opened a snack bar with pigeons as specialties in Shaxi, but he never expected an endless stream of customers.

He returned to Yakou Village three years ago and opened the "Pigeon Wins" processing farm. His braised pigeons have attracted more and more villagers and restaurants to order, especially during the time leading up to the Spring Festival.

Qiu Wencong sold more than 200,000 pigeons last year, 70% of which were to Zhongshan customers. He hopes to sell this Zhongshan braised pigeon across the nation within three years.