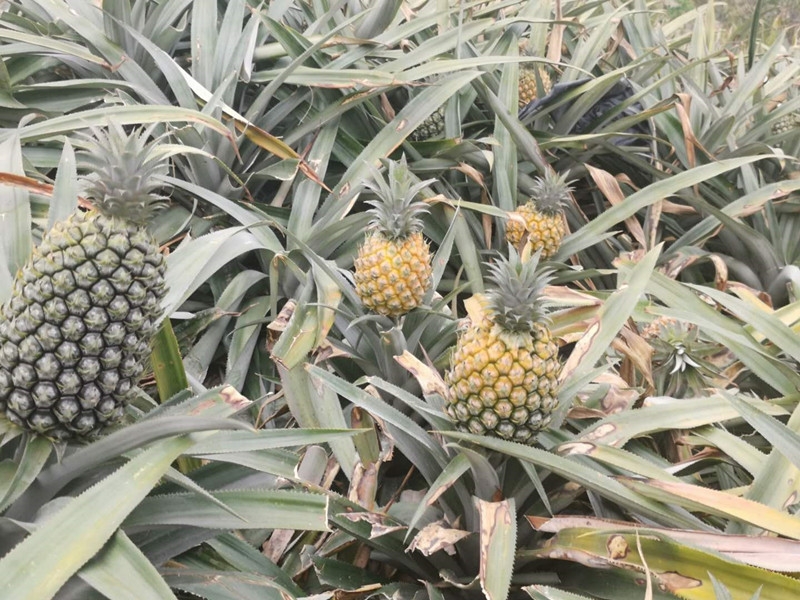 Recently, when entering Shenwan, you can see farmers setting up temporary stalls at the roadside and sold Shenwan Pineapples.
Shenwan Pineapples are matured from early April to August every year. Pineapples reaped between May 1 and June 1 are the sweetest. After July, with the temperature rising, Shenwan Pineapples smells particularly fragrant, but its sweetness will decrease compared with that in May.

The head of a local pineapple farm said that since April, residents of neighboring cities and Zhongshan have come to pick pineapples.

It is understood that the current market price of Shenwan Pineapples is 16-20 yuan/kg, and the price of on-site picking is higher, about 24-28 yuan/kg.