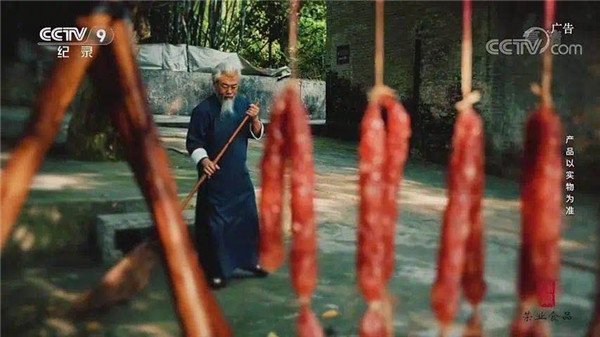 The short film "The World Of Mortals" was broadcast on the CCTV 9 Documentary Channel a few days ago, showing the national audience the traditional handmade skills of Huangpu Preserved Meat and the "craftsmanship spirit" that Huangpu people adhere to.

Huangpu Town is known as the "Land of Fish and Rice" and has been awarded the titles of "China's Exemplary Food Industry Base" and "Famous Town for Chinese Preserved Meat".

Huangpu Preserved Meat, which is recognized as a national product of geographical indication, accounts for more than 60% of the domestic Cantonese-style preserved meat market share.

In addition, the traditional making skills of Huangpu Preserved Meat, together with the customs of Huangpu Piaose, Huangpu Kirin Dance and Huangpu Dragon Boat Race, are listed as the Guangdong provincial intangible cultural heritage projects.