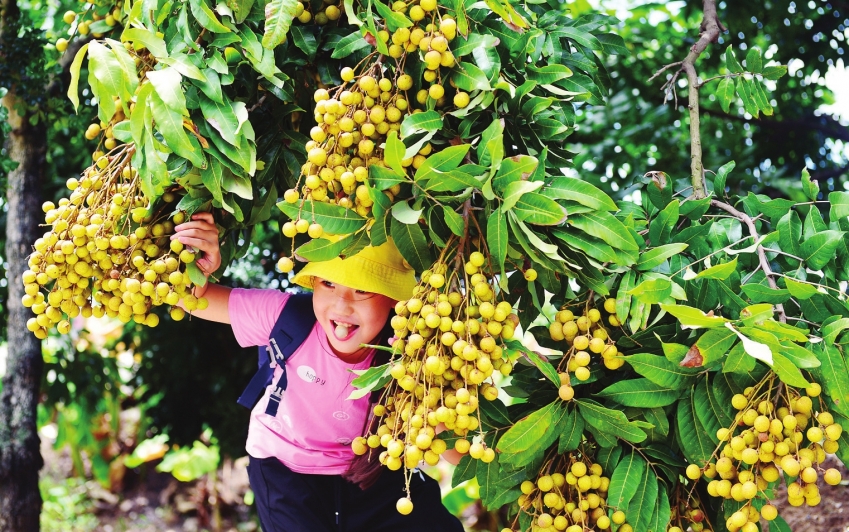 In order to expand the cultural brand of Xigu Crisp Shixia Longan agricultural specialty products, help Dongfeng Town to establish an all-for-one tourism demonstration zone, and promote rural revitalization, the 2020 Dongfeng Rural Cultural Tourism Festival and the 2nd Xigu Longan Culture Festival kicked off in Xigubu Village on the morning of July 5.

Xigubu Village is a major agricultural village in Dongfeng Town, where longan has been planted for more than 100 years. At present, there are more than 30,000 longan trees in the village, many of which have a history of over 100 years and have been included in the protection list of ancient and famous trees in Zhongshan.

Boosting its good taste and juicy, crisp and sweet pulp, Xigu Crisp Longan won the first prize in Guangdong Province's Quality Crisp Longan Competition in 1985, and the bronze medal at the first China Agricultural Exposition in October 1992.