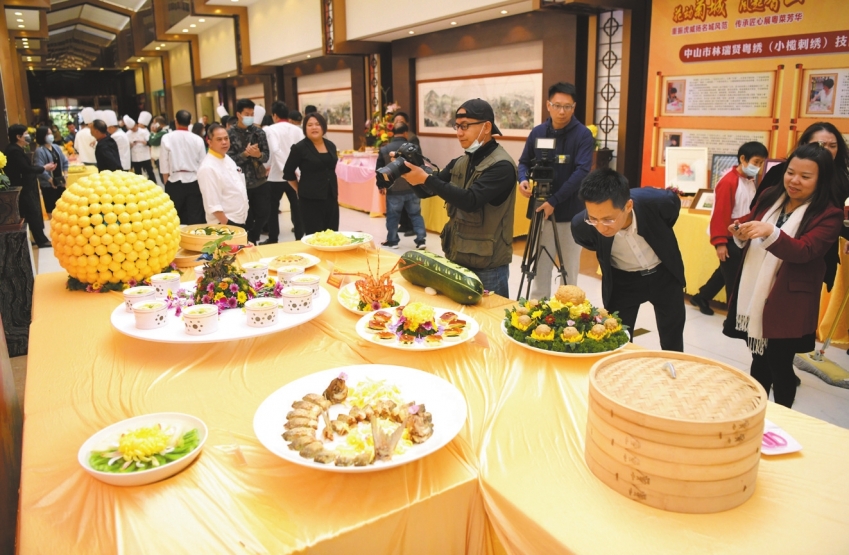 The unveiling ceremony of Zhongshan's City-level Master Studios in Xiaolan Town and "Chrysanthemum-based Delicacies" Cantonese Cuisine Chef Achievements Showcase was held on December 4 to present a gourmet feast with chrysanthemum as the main element.

The Zhongshan Ou Mingtian Tuwei Rose Wine Making Village Studio and the Zhongshan Cantonese Chef Huang Yuchao (Chinese Pastries) Studio opened on that day.

At the ceremony, Ou Mingtian revealed the next stage of his plan to continue the legacy of Xiaolan Tuwei Rose Wine Making traditional culture.

Huang Yuchao said that he will promote Chinese Pastries through classes, cooperation with vocational schools, and industry exchanges after the opening of his studio.