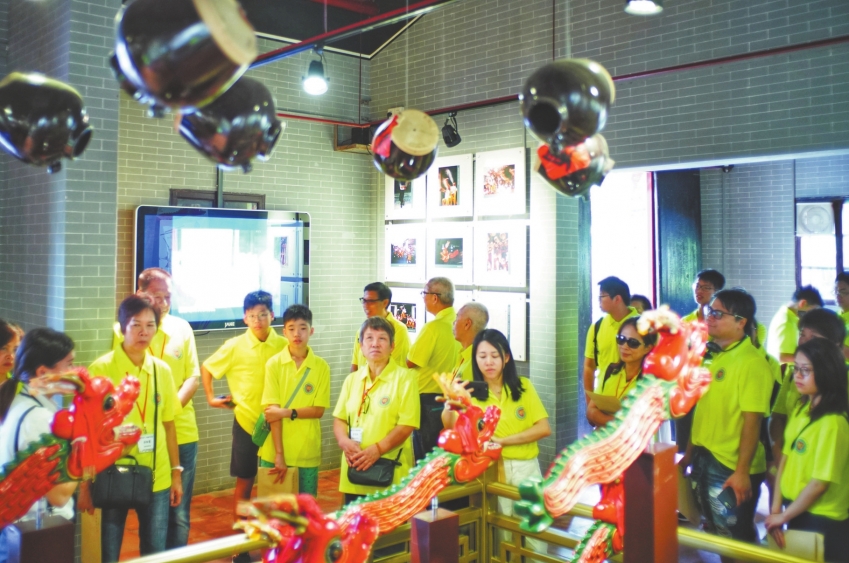 About 50 people from the Zhongshan Longzhen Association of Hong Kong participated in the educational practice with the theme "Colorful Countryside" organized by the provincial and municipal local offices of chronicles on August 3-4. [Photo by Sun Junjun]
They appreciated the achievements made in the construction of the beautiful countryside of Zhongshan and the Guangdong-Hong Kong-Macao Greater Bay Area, and enhanced their sense of belonging, honor and responsibility for their hometown.

During the two-day visit, the delegation of the Zhongshan Longzhen Association of Hong Kong went to Cuiheng Village of Nanlang Town, Zhongshan Archive, Antang Village of Dachong Town and Shengshi Village of Shaxi Town.

"I took a lot of photos and videos to share with my peers," said a junior high school girl from Hong Kong, showing some of the works she filmed during the visit to the former residence of Dr Sun Yat-sen.

The educational practice program started from 2017. As a highlight, the event encourages returning Hong Kong residents, especially young students, to make an in-depth visit and record, display and publicize colorful pictures and touching stories about the beautiful ancient villages in the form of micro videos.