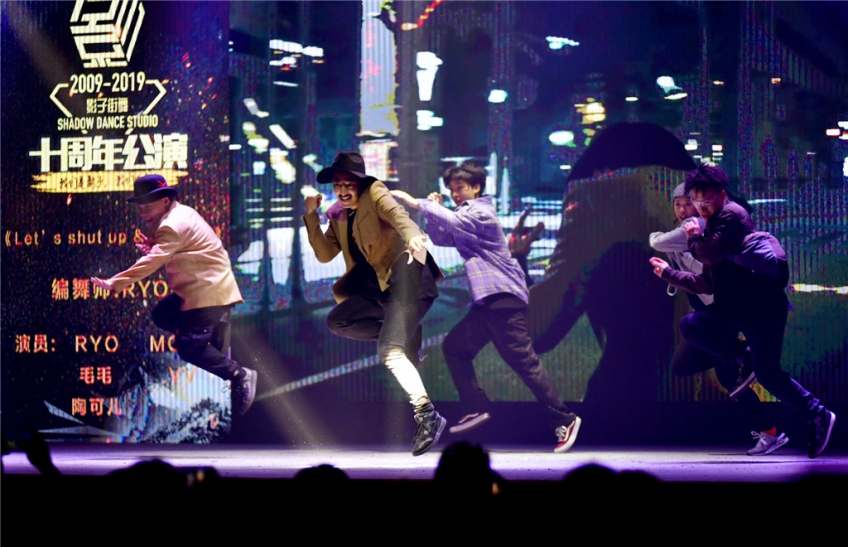 The "Shadow Dance Studio 10th Anniversary Street Dance Show" funded by 3 local young people was held at the Zhongshan Workers Culture Palace on the evening of August 4, with over 600 street dance lovers invited. [Photo by Yu Zhaoyu]

That evening, more than 100 dancers of over 10 street dance teams presented Zhongshan's top street dance performances to the audience.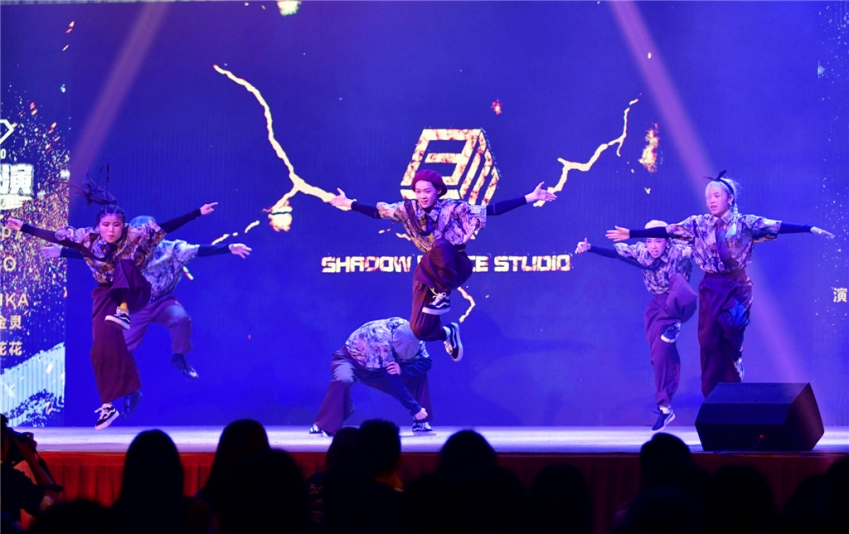 In an interview, the organizers of the event, Li Liqun and Liang Kunxi, said that their great efforts were made to show and promote the street dance culture in a bid to cultivate "Olympic power" for Zhongshan. "It is very difficult to nurture Olympic athletes. But if Zhongshan has a good street dance environment, it will be a birthplace of good dancers."