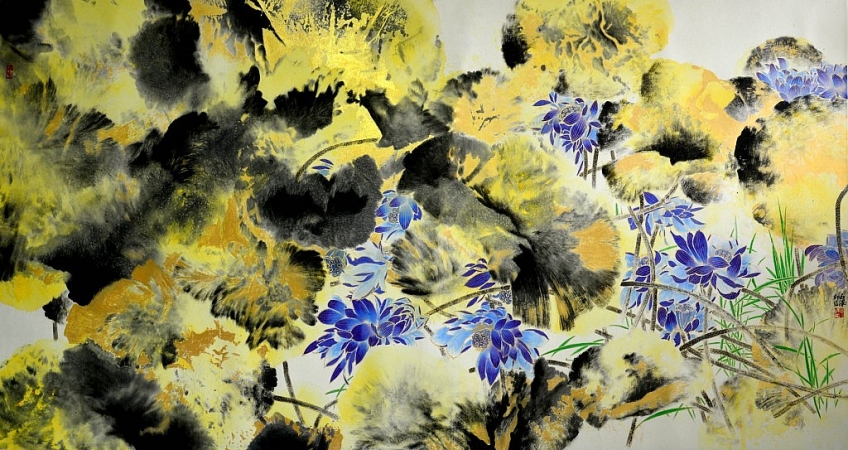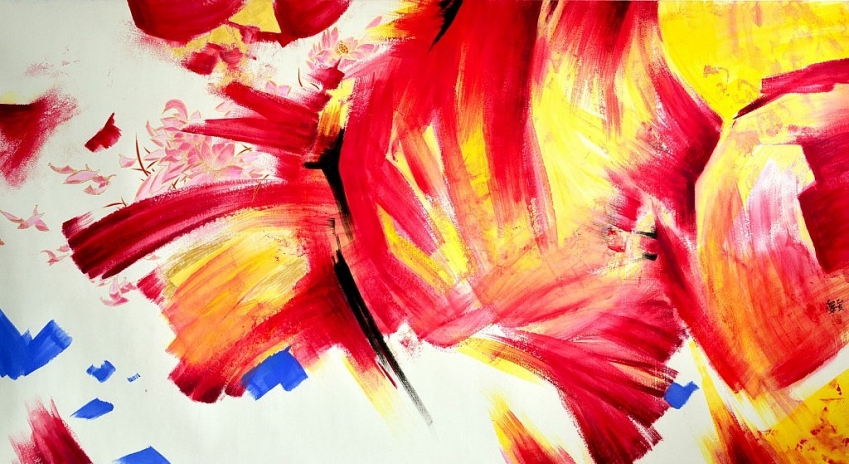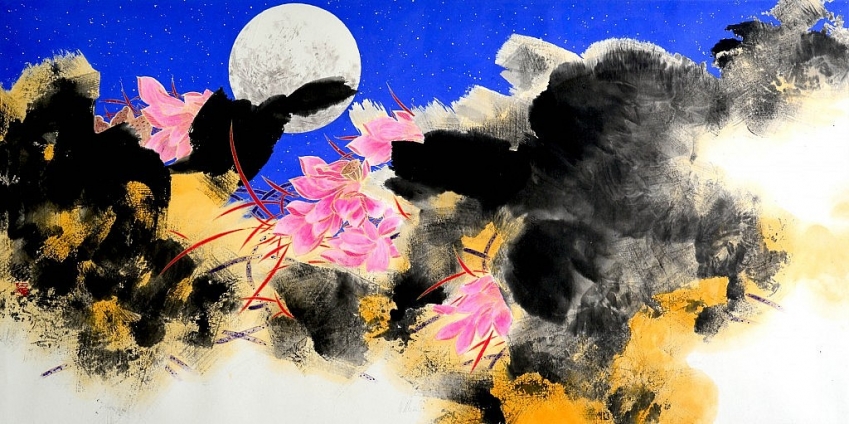 The Colorful Lotus series paintings are bright and beautiful in colors. [Photo/zsmuseum.cn]

The "Colorful Lotus" Shi Ze's Chinese Painting Exhibition that is sponsored by the Zhongshan Federation of Literary and Art Circles opened at the Zhongshan Museum of Art on the morning of September 8. The show will last until September 15.

The exhibition features more than 40 paintings created by the UK-based Chinese artist Shi Ze. He tries to combine the lotus in real life with that in his imagination, mainly using gold, red, yellow and blue colors in his paintings to highlight the beauty of lotus that people usually ignore.

Graduated from the Central Academy of Fine Arts, Shi Ze traveled to Europe for many years since the 1990s to study western culture and arts and imbibe the western color matching concepts. He adapted western painting concepts into traditional Chinese painting and created the unique painting form of "Colorful Lotus".