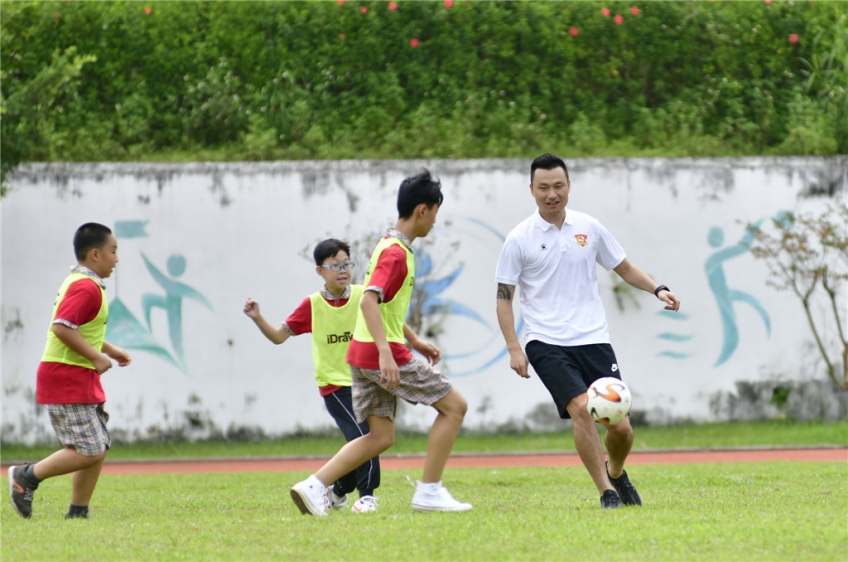 Guangdong Aijiaohu Football Club unveiled its training base at the Guangdong Bowen School on September 9. Guangzhou Evergrande FC football star Gao Lin appeared at the unveiling ceremony. He interacted with the school's young players and taught them football skills.

"It is very meaningful to promote campus football. Playing football is not only a training of students' sports ability but also a cultivation of their cooperation ability, friendship and combatant spirit," said Gao Lin.

Gao Lin hoped that more children could be attracted to play football, so that they could experience the joy and charm of this sport. He also looked forward to cultivating more talented players for Chinese football.