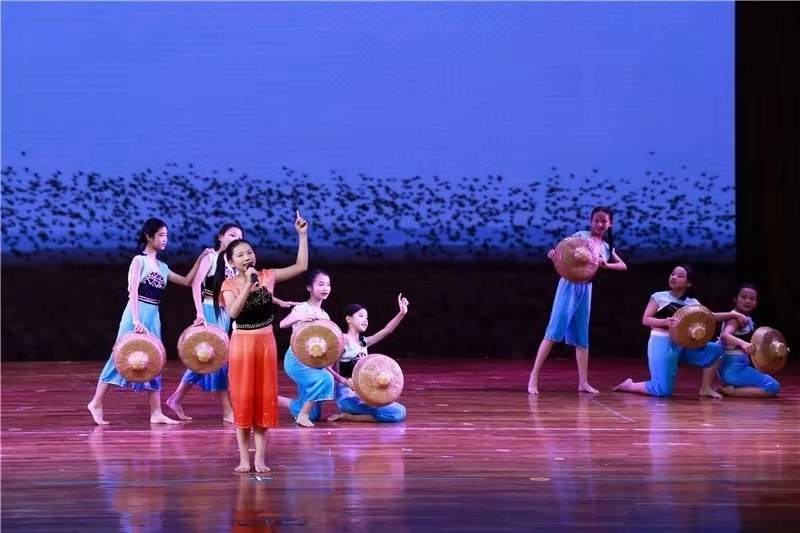 The 2019 Zhongshan Folk Song Inheritance Base Exchange Performance was recently organized in the Dongfeng Branch of the Zhongshan Cultural Centre.

During this activity, students from 11 schools (Zhongshan Folk Song Inheritance Bases), including Donggu Primary School in Dongfeng Town, Shenglong Primary School in Dongsheng Town and Wuguishan School, performed many Zhongshan traditional folk songs involving Salty Water Song, Dongxiang Folk Song, Baikoulian Mountain Song, etc.

The Zhongshan Intangible Cultural Heritage Protection Center granted licenses to two newly-added salty water song inheritance bases set up in Xianan Primary School in Gangkou Town and Yunqu Middle School in Nanlang Town.

Prior to this, a number of inheritance bases have been set up for Zhongshan Salty Water Song, a national intangible cultural heritage project, in Dongsheng, Tanzhou, Minzhong and Dongfeng towns. Shenglong Primary School is also regarded as a provincial inheritance base.