The epidemic situation of the novel coronavirus has squeezed at the hearts of all Chinese, while the medical workers who rushed to the front line without hesitation have warmed the hearts of all Chinese people.
Xiao Wei, chairman of Zhongshan Artists Association, recently created two works to pay tribute to the most admirable medical Staff.

Chinese painting titled "We Can Definitely Defeat the Epidemic"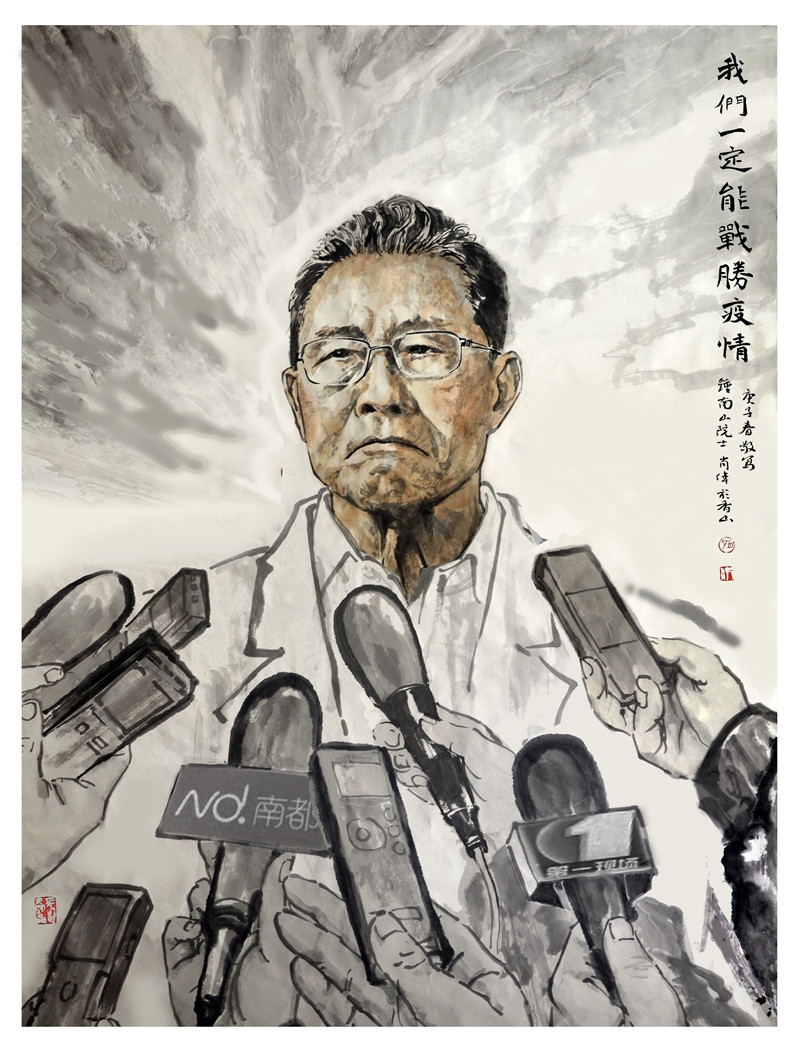 In this painting, Zhong Nanshan, a member of the Chinese Academy of Engineering, looked solemn and determined while receiving an interview. Xiao Wei said that he was deeply moved by academician Zhong Nanshan, who gave people much confidence during this epidemic situation.

Chinese painting titled "Her Spring Festival in the Year of Rat"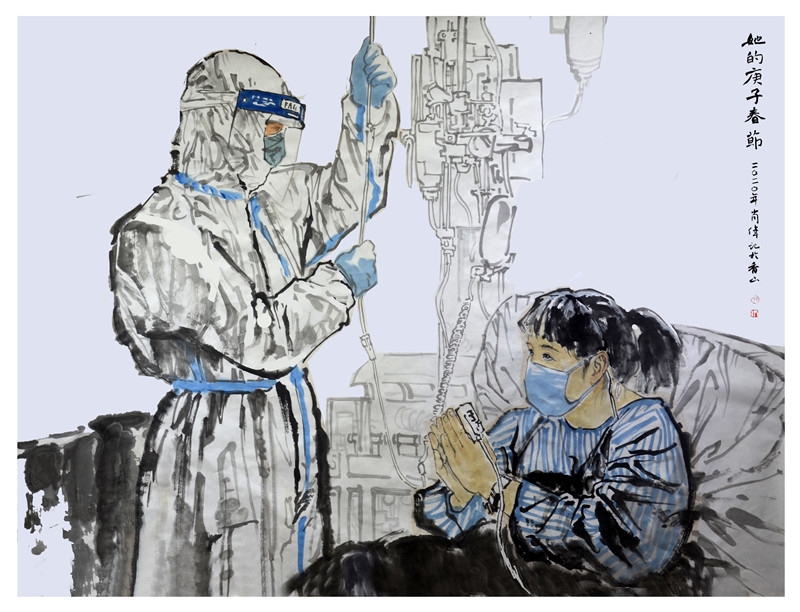 The outbreak of the novel coronavirus loomed over the Spring Festival, which should have been full of joy and happiness. Fortunately, a vast number of medical staff fought hard at the front line of epidemic to safeguard people's health and safety. Xiao Wei said that the painting showed two women, a doctor and a patient at the very moment, they fought against death together.