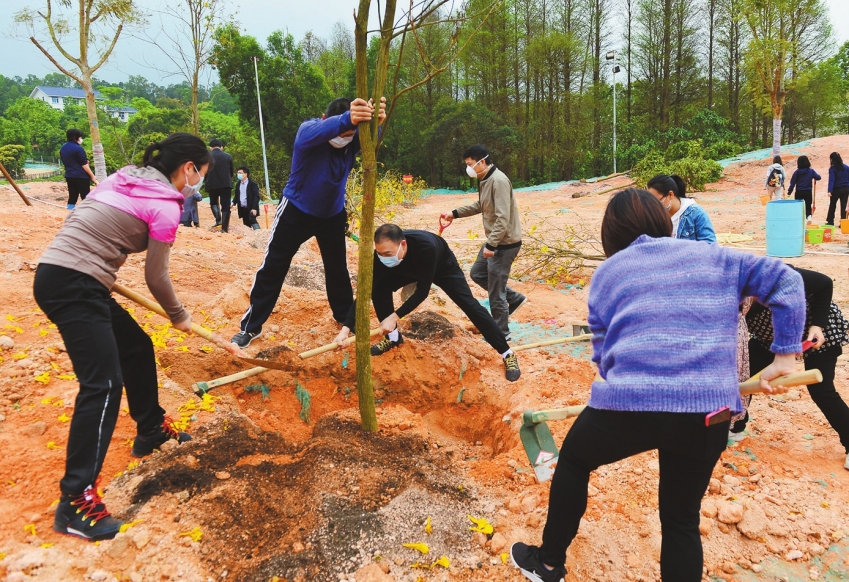 March 12 marked the 42nd Tree-Planting Day. Leaders of Zhongshan and government officials carried out a voluntary tree planting activity at the downstream wetland experience area of Jinzhong Lake Park, aiming to add new green to Zhongshan with practical actions and build a high-quality National Forest City.

Since the successful establishment as a National Forest City, Zhongshan has planted 38.55 million trees and 224 themed forests of various types. Fourteen townships have been appraised as forest towns of Guangdong Province.

Next, Zhongshan will continue to promote the construction of a high-quality National Forest City by means of building forest towns at all levels, encouraging the general public to participate in voluntary tree planting, and comprehensively improving Zhongshan's ecological position in the green Greater Bay Area.