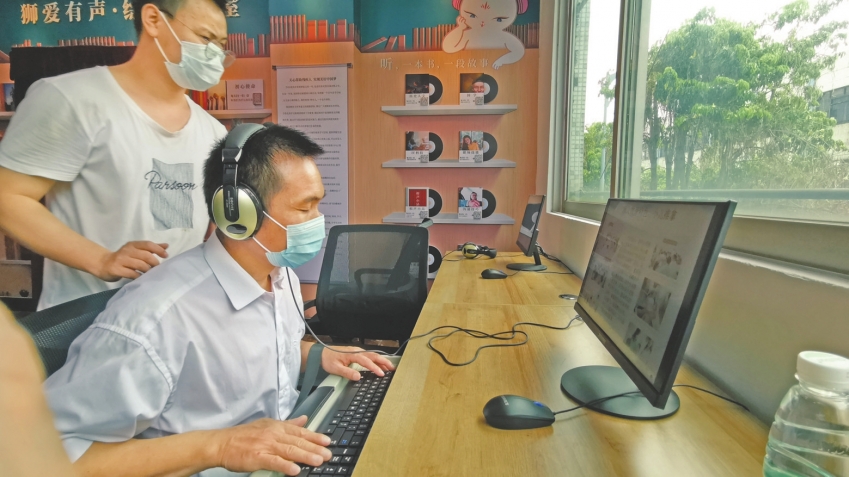 The "Sound of Love" Comprehensive Library operated by the Zhongshan Association of the Blind (ZSAB), was officially opened on May 19 in Xiaolan Town. This audio library will be open to blind people in Zhongshan city for free. The library covers over 40 square meters, and provides Braille books, audio e-books, large print books and etc for the vast number of visually impaired groups.

Ximalaya FM operators donated an audio book wall to ZSAB, on which are QR codes with several themes such as classics novels and role model stories. Blind people can touch the bumps on the wall and locate the QR codes, by scanning which they can have access to the audio library set up by Ximalaya FM. In the library, there are more than 10,000 free audio books.

At the unveiling ceremony, more than 40 visually impaired people and their relatives came to visit the library.

Li Weimei, chairman of ZSAB, the library will carry out computer skills training, life skills training and work skills training from time to time to enrich the survival skills of visually impaired people and improve their quality of life.

According to reports, the Sun Yat-sen Memorial Library has also set up a reading room for the blind and provides listening equipment for the the disabled.