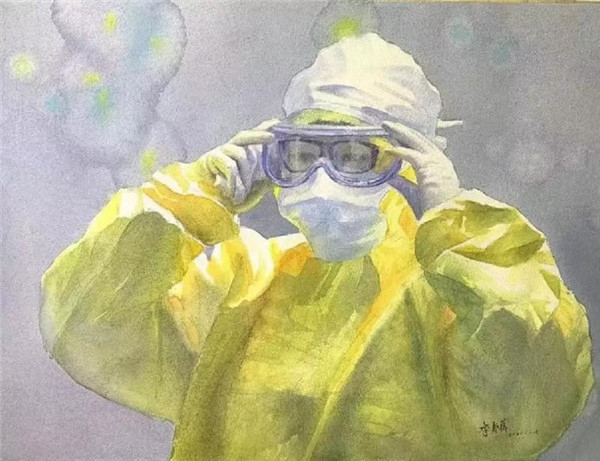 Zhao Ming and Li Chunping's "The Angel".
"Showing Great Love and the Courageous Fight against the Epidemic - Guangdong Province's Excellent Art Work Exhibition" will be held in the International Exchange Exhibition Hall, basement of Guangzhou Museum of Art from June 5 to July 5.

This exhibition displays more than 400 outstanding works of art newly created by artists from major art institutions and 21 prefecture-level cities in Guangdong province.

A total of 6 works by Zhongshan artists were selected, they were Xiao Wei's "When Red Kapok Flowers Blooms", Zhao Ming and Li Chunping's "The Angel", Zhong Chunchen's "Hand in Hand, Together to Fight Against the Epidemic", Tan Dekai's "Frontline Workers and Support Crew", Liao Xiaodong's "Sign Language at the Frontline" and Wang Yonghong's "The Epidemic will be Defeated". These works retell true stories of contribution and selflessness, showing the selfless dedication of frontline workers, and adding a touching stroke to the anti-epidemic work.