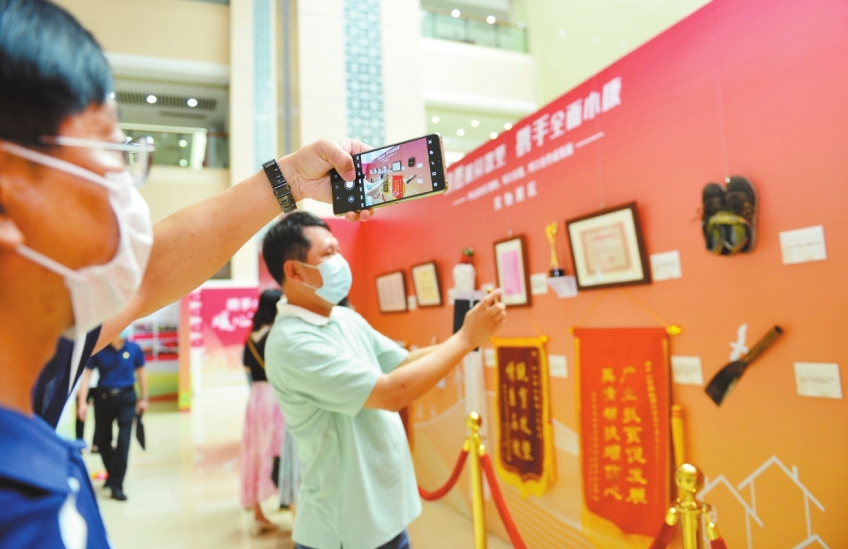 June 9 marked the "International Archives Day". Taking this opportunity, Zhongshan held an achievements exhibition with the theme of "Winning Complete Victory in Eradicating Poverty, and Jointly Building a Well-off Society in an All-round Way" at the Zhongshan Archives Information Center. It displayed the achievements on pairing poverty alleviation, pairing assistance and paring cooperation.

This exhibition was divided into six sections. Through more than 200 vivid pictures, comprehensive and detailed data, and astounding objects, it reflected Zhongshan's achievements and highlights in overcoming poverty in various aspects.

At the opening ceremony, Mai Runjin, a representative of anti-poverty commission, and Chen Xiyan, a representative of the Tibet Assistance Working Group, shared their efforts and cares for people.