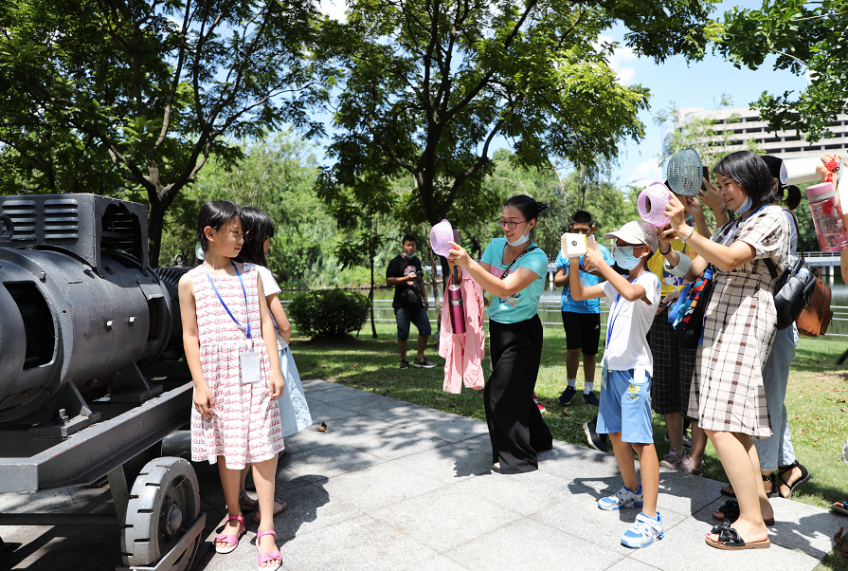 The "Green Summer Vacation & Colorful Culture" Zhongshan Summer Cultural Activity 2020 and Art, Calligraphy and Photography Month for Youth kicked off on the morning of July 28 in the Zhongshan Museum of Art. Famous teachers in photography, art and calligraphy will give on-site lessons and creative guidance to attending children.
The photography courses were the first launched on July 28, and were taught by Wen Zhicheng, vice chairman and secretary general of the Zhongshan Photographers Association. He taught children how to take beautiful photos with mobile phones, allowing them to discover and record the beauty in daily life.

Activities this year also include art courses (August 3 to August 5) and calligraphy courses (August 10 to August 12).

At the end of the courses, students will be evaluated on a corresponding theme. Excellent students will be awarded certificates and souvenirs.