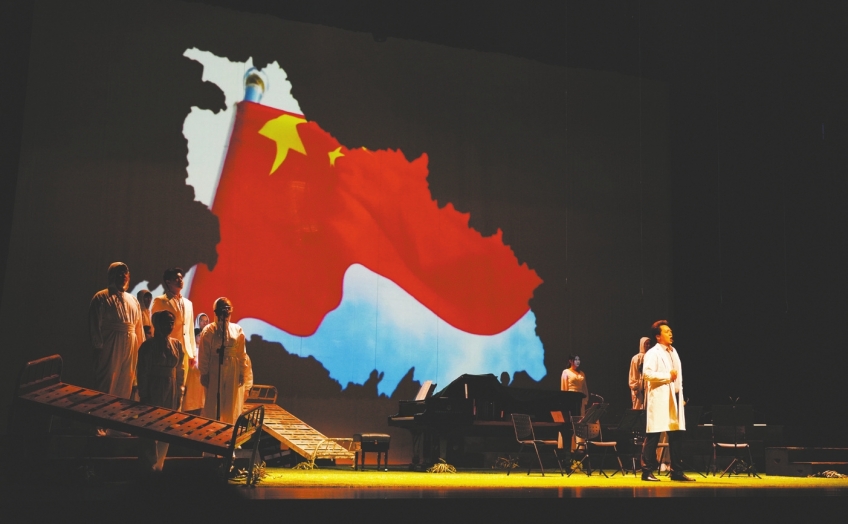 Moment of Courage, China's first anti-epidemic documentary-style theatrical drama launched by the Guangdong Department of Culture and Tourism, was performed at the Grand Theater of the Zhongshan Culture & Art Center on the evening of October 10.

The background of the drama is during the COVID-19 outbreak and it shows the determination and courage of the heroic people in Wuhan, Guangdong, and of all Chinese people to overcome the virus.

The play was presented in Piscator-style documentary theater, and the creative materials used were all from the news published by major media organizations, which showed the full picture of the fight against the epidemic.