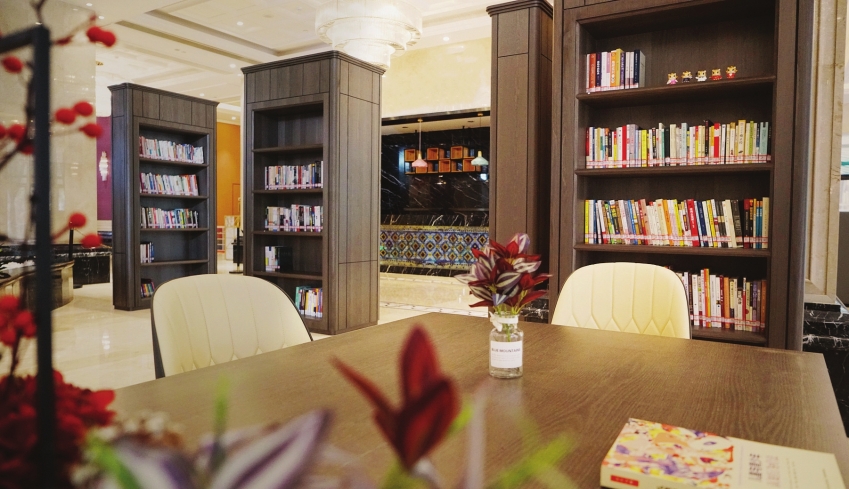 A "library" in a five-star hotel received much attention among netizens in recent days.

Located at the right side of the lobby entrance of Mainson Hotel, the study that covers an area of about 400 square meters now has a collection of 2,000 books, 12 reading seats and free WIFI coverage. It is open from 8:30 am to 5:00 pm.

For office workers, there are guidance books on lifestyle success. Foreign tourists can also read travel guides, while ordinary readers can choose popular novels, literature and history books. All books are shared with the Sun Yat-sen Memorial Library and can be borrowed and returned at either library.

"The 'shared reading space' is not only set up to enrich hotel facilities and satisfy guests but is also open for the public to provide them a good place to relax and study," said Pan Zhuoying, Mainson Hotel's executive housekeeper.

It is reported that Zhongshan is building public reading spaces in schools, tourist attractions, hotels, cinemas, transportation terminals and other places to provide citizens with free and convenient reading services.