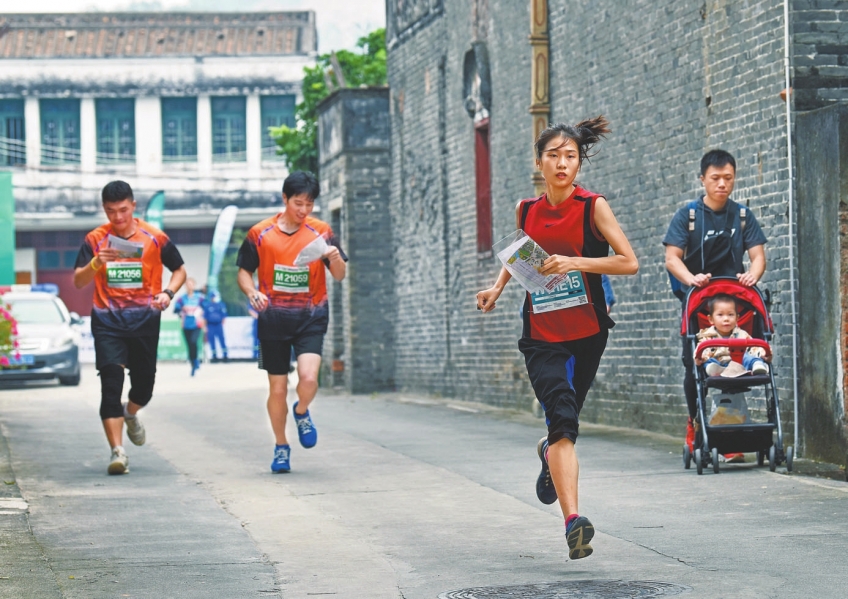 The "Search for the Best Runner" National Tourism Orienteering Competition (Zhongshan) and the 15th Guangdong Province Orienteering Championship were held in Beixi Community, South District on November 14 and 15.

Both professional and amateur orienteering groups joined the competition. The national events included a middle-distance race, a short-distance race, a smart point-based race and a point-based race, while the provincial championship included a relay race, a middle-distance race, a short-distance race and a 100-meter race.

Nearly 2,000 professional orienteering runners and lovers from inside and outside Guangdong signed up for the competition. They were able to learn about the history, culture and customs of South District, a well-known hometown of overseas Chinese, while running.

South District is famous as the hometown of many overseas Chinese in Zhongshan. There are more than 2,000 houses belonging to overseas Chinese with various sizes, which integrate Chinese and Western culture. South District has integrated the natural and human resources from 8 villages and built a 6-square-kilometer-large ancient village-based orienteering small town, so as to promote the integrated development of culture, sports, and tourism industries.