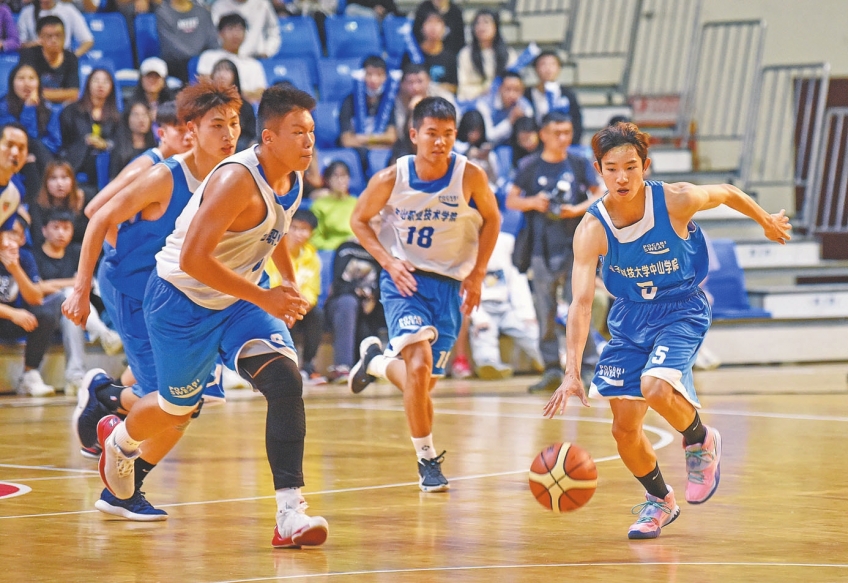 The first Zhongshan University Basketball League opened on the evening of November 16 and will last until late December.

The opening game was hosted by Zhongshan Polytechnic and against UESTC, Zhongshan Institute. After fierce competition, Zhongshan Polytechnic won the first game by the score of 78:76.

The theme of this year's league is "Breaking Out of Your Shell". It is hoped that Zhongshan's first university level basketball association will make a great debut and can provide a platform to show the mental fortitude of student athletes who do not give up easily and will go forward bravely.