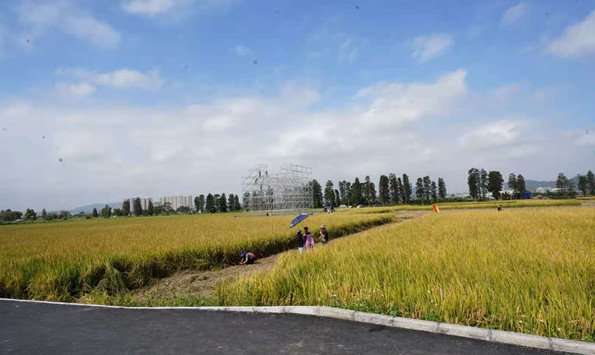 With the theme of "Beautiful Countryside & Harmonious Nanlang", the 2020 Zhongshan Nanlang Rice Field Music Festival will be held from November 21 to 22 (Saturday to Sunday) in Zuobu Village.

According to the event organizer, this year's music festival will specially invit a dozen influential bands in the Greater Bay Area, covering rock, folk, pop, jazz, children's music and other styles. The organizer will also introduce the Zhongshan "Music Lovers" Pop Show and the annual award ceremony on the Citizen's Grand Stage.

In addition to music performances, the audience can also participate in such activities as Han clothing shows, national fashion brand bazaars, sales exhibitions of high-quality and new agricultural products and rural delicacies, farming culture experience activities, and various fun games in paddy fields.

During the event, all 5,000 seat tickets will be distributed free of charge.