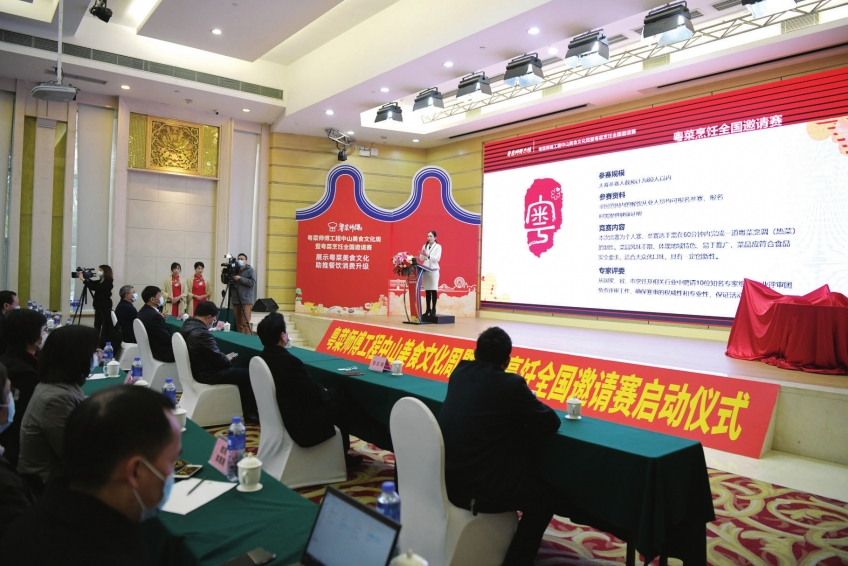 The Cantonese Cuisine Chef Zhongshan Food Culture Week was launched along with the Cantonese Cuisine National Invitational Competition in Zhongshan on January 8.
A series of activities will be held from the day on until March, including the Cantonese Cuisine National Invitational Competition, the nomination of famous chefs, dishes and restaurants in Zhongshan, an exhibition of Zhongshan's food culture and history, the Cantonese Cuisine Chef Program Achievements Exhibition, etc. Cantonese cuisine chefs from all over the country will gather in Zhongshan.

Nationally recognized chefs will be invited to participate in the invitational competition which will be held on January 24. They will use special ingredients from Zhongshan to make Cantonese dishes.

Since August 2018, Zhongshan has trained more than 3,000 Cantonese cuisine chefs to help them find jobs and acquire wealth with their cooking skills, and boost rural revitalization and the development of the food and service industries.

At present, Zhongshan has set up 4 provincial Cantonese cuisine chef training bases and 9 provincial and municipal Cantonese cuisine chef studios. The Cantonese cuisine chef training platforms developed through cooperation between culinary schools and enterprises and focusing on poverty alleviation and multi-lateral cooperation have also provided fresh blood for Zhongshan's Cantonese cuisine culture and industrial development.