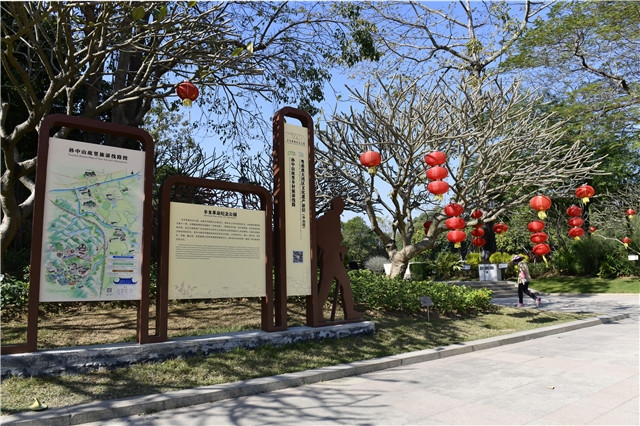 Zhongshan will hold 338 major public cultural activities during the Spring Festival in 2021.

Cultural venues in villages, towns (sub-districts), and the city will be used to plan these activities. Indoor spaces will be used for activities such as fine art exhibitions, intangible cultural heritage classes, reading recommendations, video exhibitions, and family get-togethers, and outdoor spaces will be used for live performances.

Taking advantage of digital resources for public cultural services, Zhongshan will plan to organize 54 online activities themed around the inheritance of traditional Chinese culture, art popularization, traditional Chinese New Year folk culture, and others on such channels as the "Zhongshan Culture and Tourism" platform.

There will also be many movies and television programs airing during the Spring Festival. Popular movies such as "Detective Chinatown 3", "Hi, Mom" and "Endgame" will be released; high-quality programs such as the Harmonica, Oboe and Guitar Concert by the Fingerlips Duo and the 2021 Zhongshan Lantern Festival Concert will be held at the Zhongshan Culture and Art Center.

In addition, Zhongshan will distribute tourism vouchers for the "Spring Festival with Culture and Tourism in Zhongshan" campaign and gift admission tickets for scenic spots and movie tickets to migrant workers.

Zhongshan will also launch 7 high-quality cultural tourist routes for the Spring Festival with various themes, including a historical and cultural tour, CPC history tour, food tour, rural tour and research tour.

National A-level tourist attractions, such as Weifeng Farm, Quanlin Happy World and Zhan's Garden, will be open with strict epidemic prevention measures in place and will host a series of tourism festival activities.