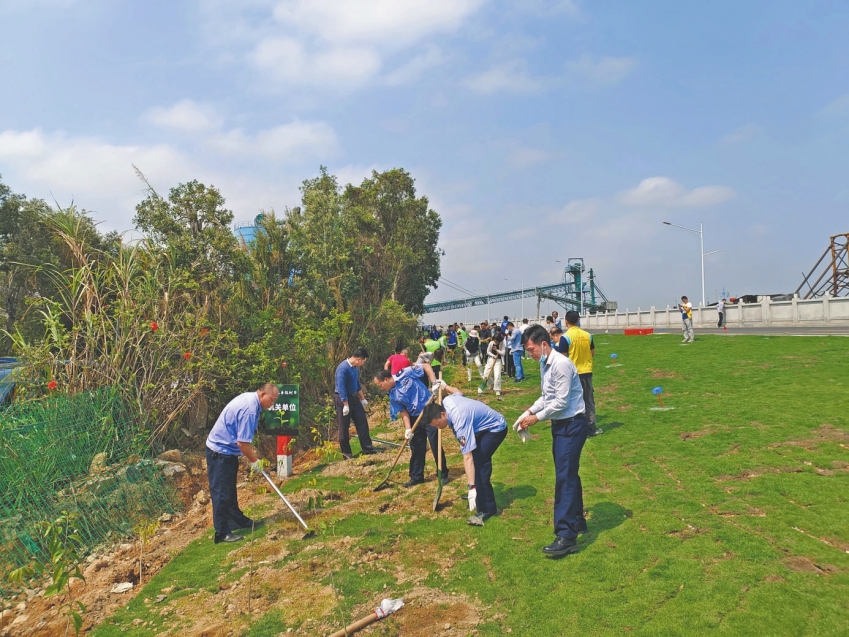 Staff of the Torch Development Zone Management Committee, Zhongshan branch of Bank of Communications and other organizations planted eaglewood trees along the Yonganwei Seawall in the Torch Development Zone on the morning of March 11.

Zhongshan was called "Xiangshan" in ancient times for its abundant eaglewood trees. In 2011, the China Wild Plant Committee awarded Zhongshan the title of "Chinese Hometown of Eaglewood Trees". On March 11, a total of 2,125 eaglewood trees donated by all sectors of society were planted to decorate the Yonganwei Seawall.

In Torch Development Zone, the Zhangjiabian Joint Seawall has a total length of 13.17 kilometers running from the Donghe Sluice of Qijiang River to the Hengmen Bridge. Yonganwei Seawall is a part of the beautiful Zhangjiabian Joint Seawall, a key project for the Torch Development Zone. It doubles as another scenic spot and place of leisure for Zhongshan citizens.

During the 14th Five-Year Plan period, Torch Development Zone had a planned area of forest reconstruction of 2,220 mu (1 mu is about 0.067 hectares), including 115 mu for afforestation, 1,265 mu for slash cutting regeneration, and 840 mu for interplanting and replanting, with golden trumpet trees, Hong Kong Orchid trees, African Tulip trees, oleander, eaglewood trees, and others.