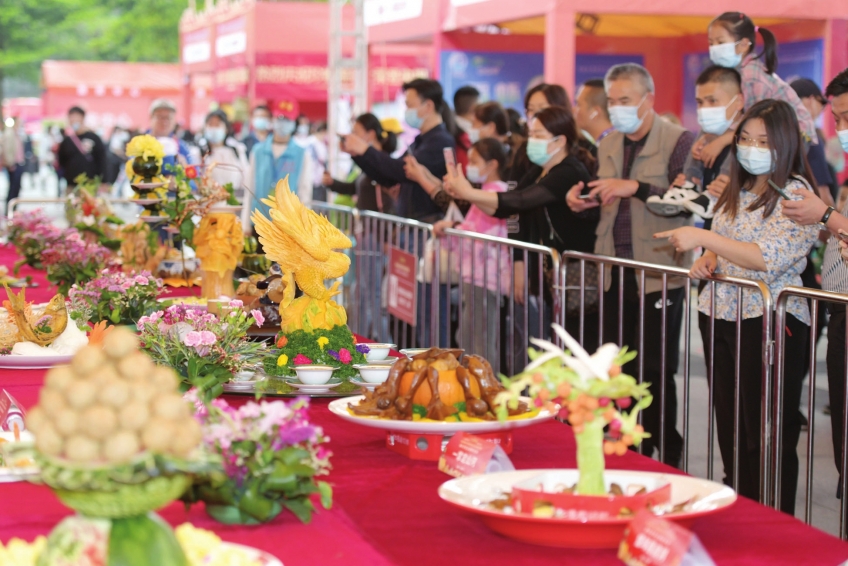 The Zhongshan Food Culture Week and the Cantonese Cuisine National Invitational Competition, parts of the Cantonese Cuisine Chef Program, ended on March 21. According to the organizers, the 2-day event attracted 100,000 citizens.

The highlight activity Cantonese Cuisine National Invitational Competition was held on the morning. A total of 80 Cantonese cuisine chefs from 26 cities of 8 provinces compete for 48 awards in 4 groups. Zhongshan chefs took home 6 out of the 8 gold medal awards.

The organizers presented awards to winners for Honorary Masters of Cantonese Cuisine, Top 10 Famous New Dishes in Zhongshan, top 3 overall of the national invitational competition, Top 10 Famous Dishes and Pastries, Top 10 Famous Restaurants and Top 10 Famous Cantonese Chefs in Zhongshan among others at King Century Hotel Zhongshan.