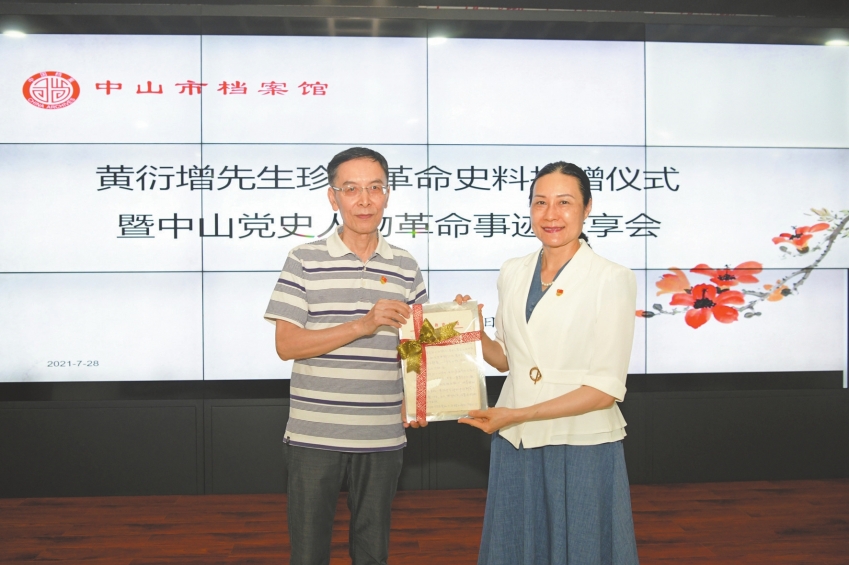 Huang Yanzeng, a member of the China Calligraphers Association and former chairman of the Zhongshan Calligraphers Association, donated 18 revolutionary historical materials including personal letters from 12 revolutionary war veterans, such as Huang Feng and Luo Zhangyou, to Zhongshan Archive on July 28.

At the donation ceremony, Chen Lan, director of the Zhongshan Archives, received the materials and presented Huang Yanzeng with a donation certificate and a commemorative album.

Chen stated that the Zhongshan Archives will properly preserve these materials so as to provide experts and scholars with support in studying and promoting Zhongshan's revolutionary history in the future. The letters and documents are expected to be made available to the public after receiving Huang's consent.