Born in the 1980s, Bai is enamored with the blue sea, beautiful coral reefs and colorful fish. After obtaining an Open Waters Diver (OW), Advanced Open Waters Diver (AOW), Free Diving Instructor qualification and other certificates, Bai opened a diving club in Zhongshan in 2017 to teach those who also love diving the beautiful wonders of the sea.

"Diving shows me the beauty and possibilities of life," said Liu Chunling who started diving in 2015. "When diving, I feel like a fish, as free as I almost forgot everything."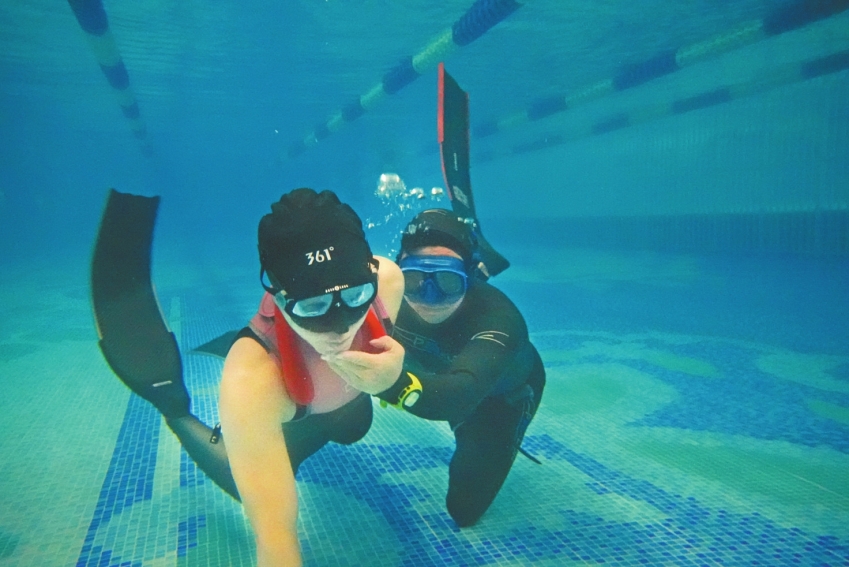 The instructor adjusts the diver's posture in the water.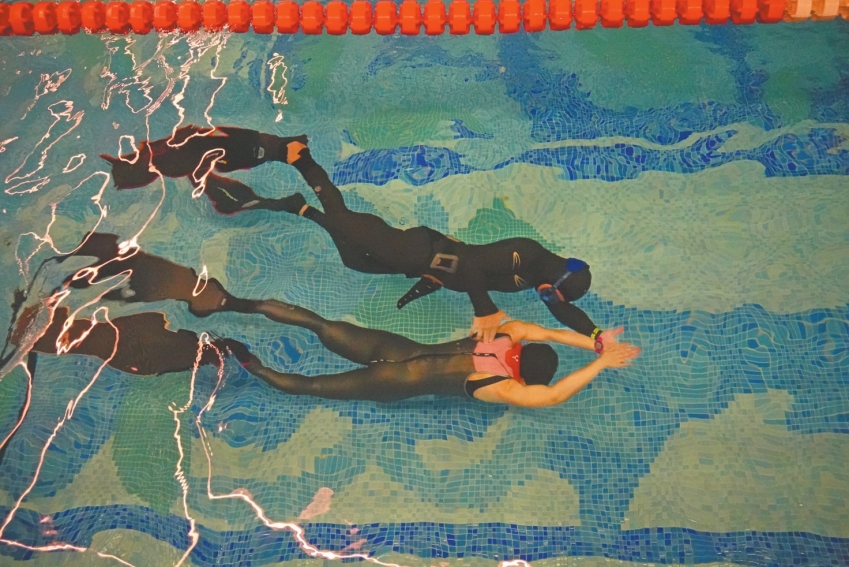 Practice makes perfect.

Students practice holding their breath.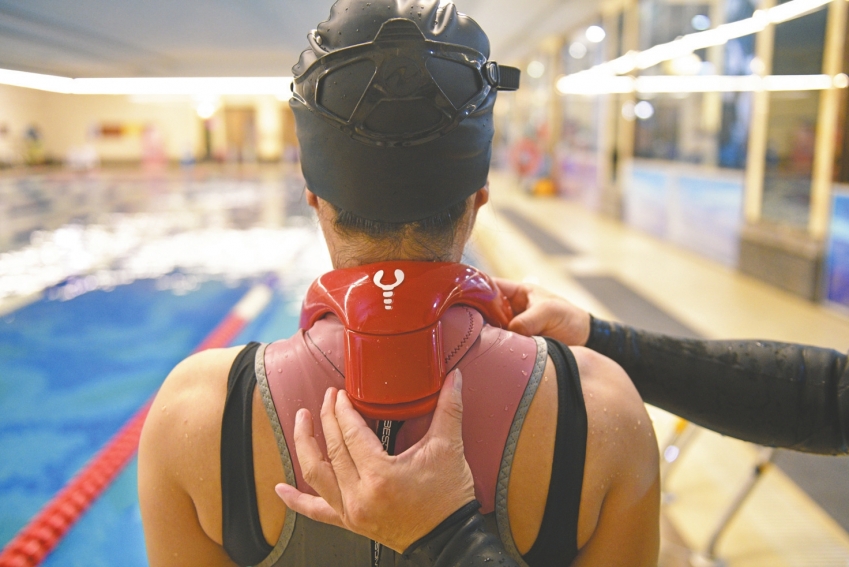 Weight belts, colloquially known as "Lobsters", help divers keep balanced.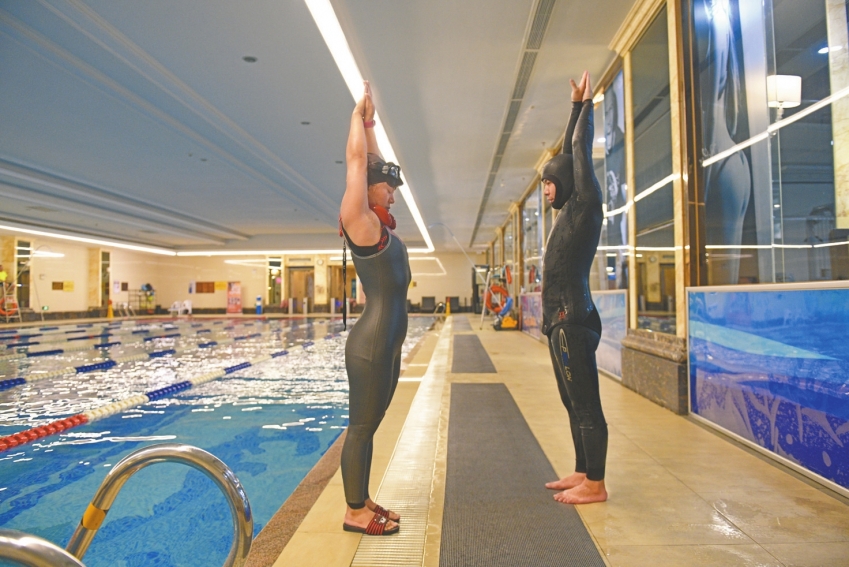 Warming up before practice. [Photos by Yu Zhaoyu]