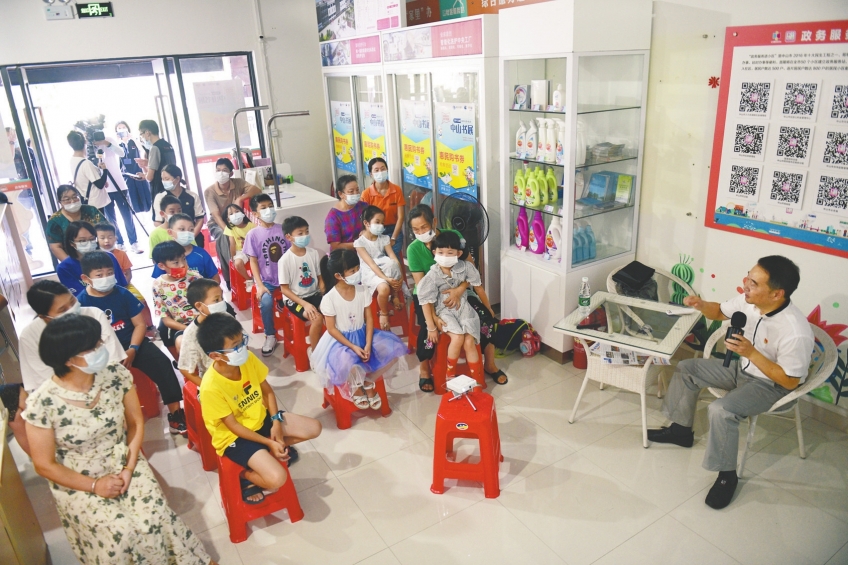 The first community-based activity of the 13th Zhongshan Book Fair was held at the service center of the Ocean City residence community in East District on the morning of August 23.

The activity attracted many parents and children. Yao Xiaobo, a member of Zhongshan's "Four-history Lecture Group", gave a theme speech for the audience.

This year, the organizing committee planned to introduce Zhongshan Book Fair activities to communities by setting up sub-venues in 30 local communities to give more convenience in reading to citizens.

In addition to Party history education, follow-up community-based activities will also cover such topics as literature and aesthetics. Parent-child activities and learning exchanges of traditional culture will also be held.