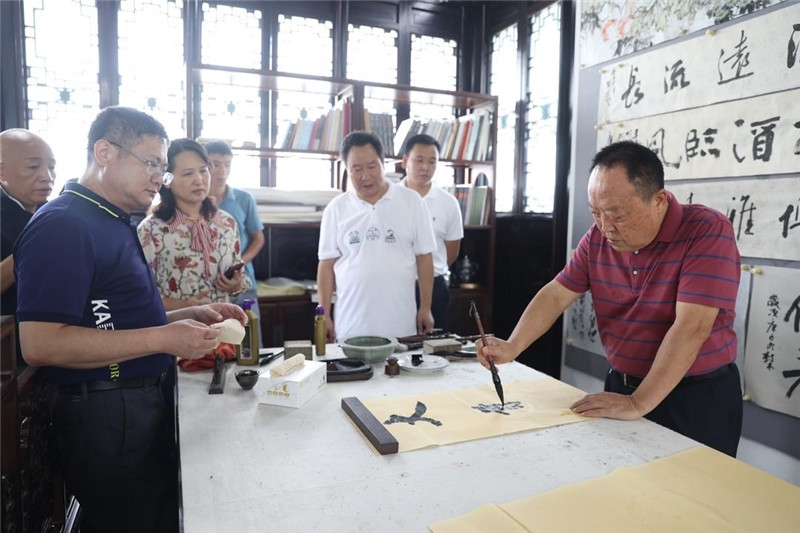 With the theme of "New Era, New Mission, New Journey: Striving for the Guangdong-Hong Kong-Macao Greater Bay Area", a survey and Chinese painting and oil painting creation activity takes place in Zhongshan from August 30 to September 1. During 3 days' time, artists across the country visit urban areas and villages to capture the essence of Zhongshan's culture and people and showcase the development and changes of the Greater Bay Area through paintings.
The artists would visit Qijiang Park, Caobian Village, Zhan's Garden, the Former Residence of Dr Sun Yat-sen, Yakou Village among other places to learn about the culture, observe the development and changes of Zhongshan, and capture the charm of the Greater Bay Area through their artistic vision.

Since this May, the organizing committee has been inviting representatives of artists from all over the country to come to the Greater Bay Area to record and depict its development progress, city customs, cultural innovations and humanistic attributes. About 300 paintings will be selected and displayed, and the first exhibition will be held in Guangzhou around mid-September, after which the exhibition will tour in 9 cities and 2 special administrative regions across the Greater Bay Area.