About 9 o'clock in the morning, in a shady place near the Shagangxu Market, the 2 years and 9 months old Liao Zhuolang starts playing with a diabolo.

His mother Xu Zhifang says that 6 months ago, when they passed here, her son happened to see some elderly citizens playing with diabolos. The little boy was immediately fascinated with the game. Xu then specially bought a diabolo and brings him here to play with the seniors whenever they are free.

"This soothing and interesting rhythmic exercise is very suitable for the elderly, and many children also enjoy it," said Liu Pingyuan, an old man from Hubei Province who first played the diabolo here.

Diabolo playing is considered one of the national intangible cultural heritage programs. It witnesses the long and splendid history of Chinese folk culture.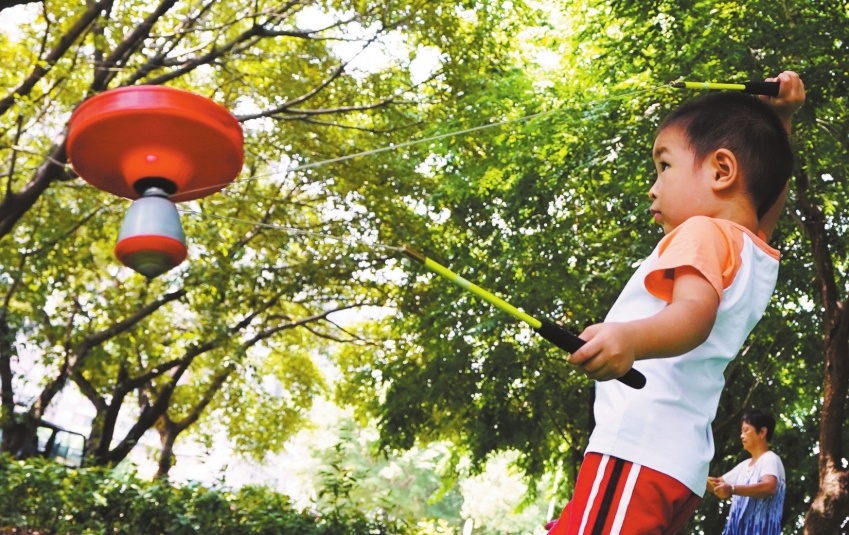 Showing off his diabolo skills.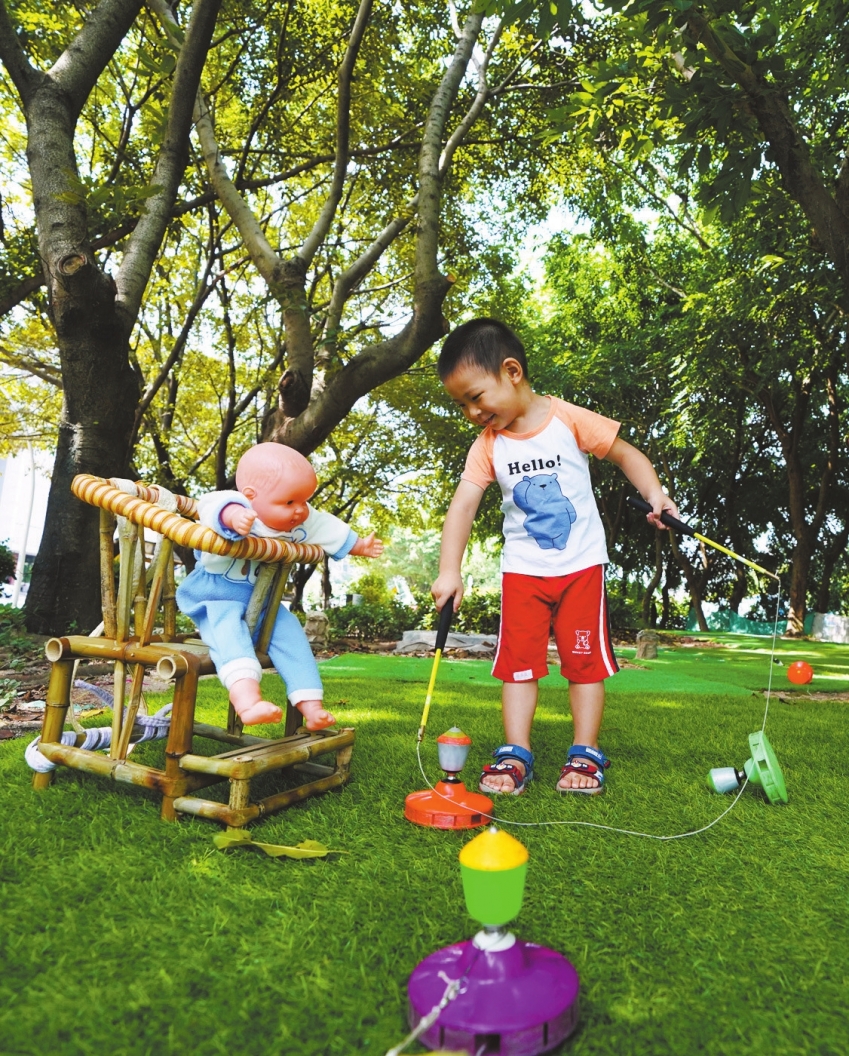 A doll is his "biggest fan".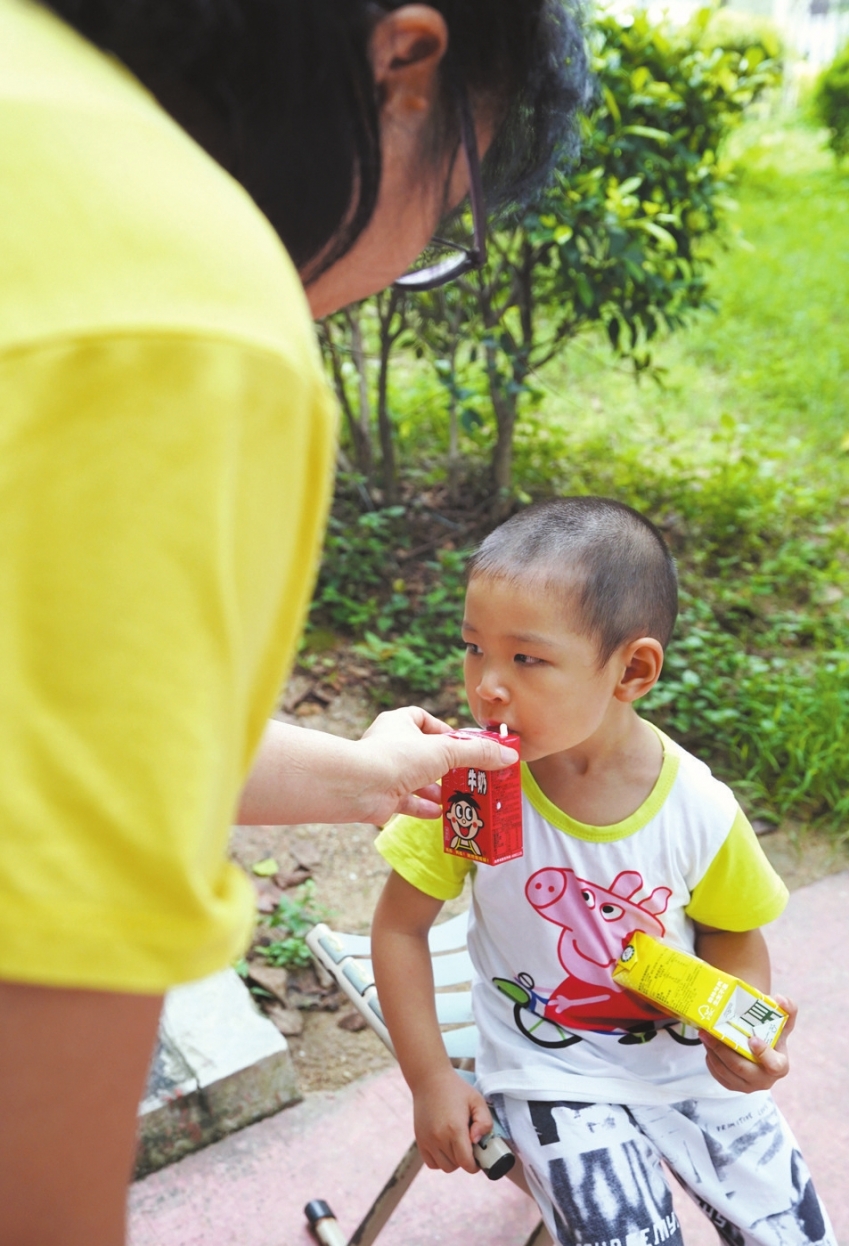 Replenishing energy between playing.

Keep practicing difficult tricks.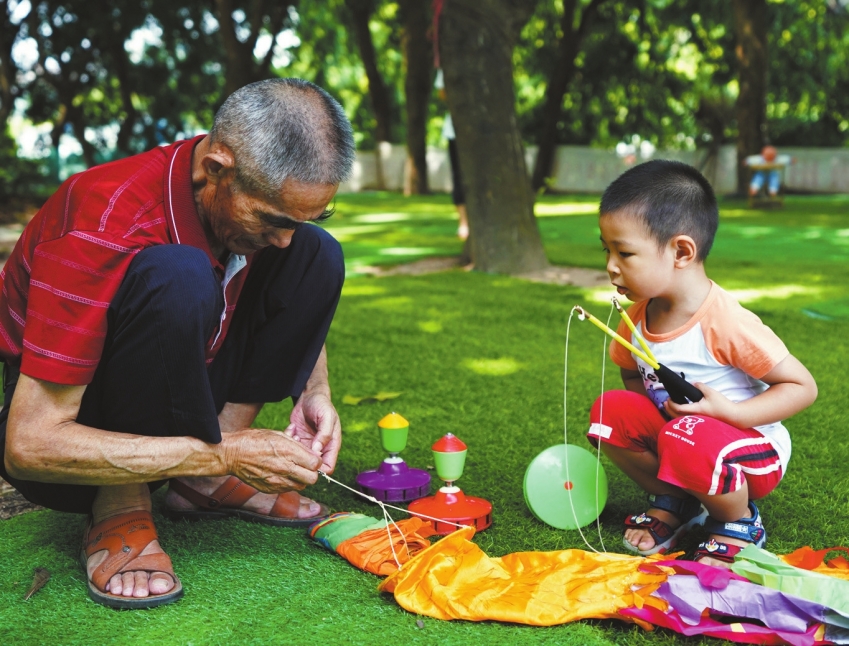 There are different kinds of diabolos.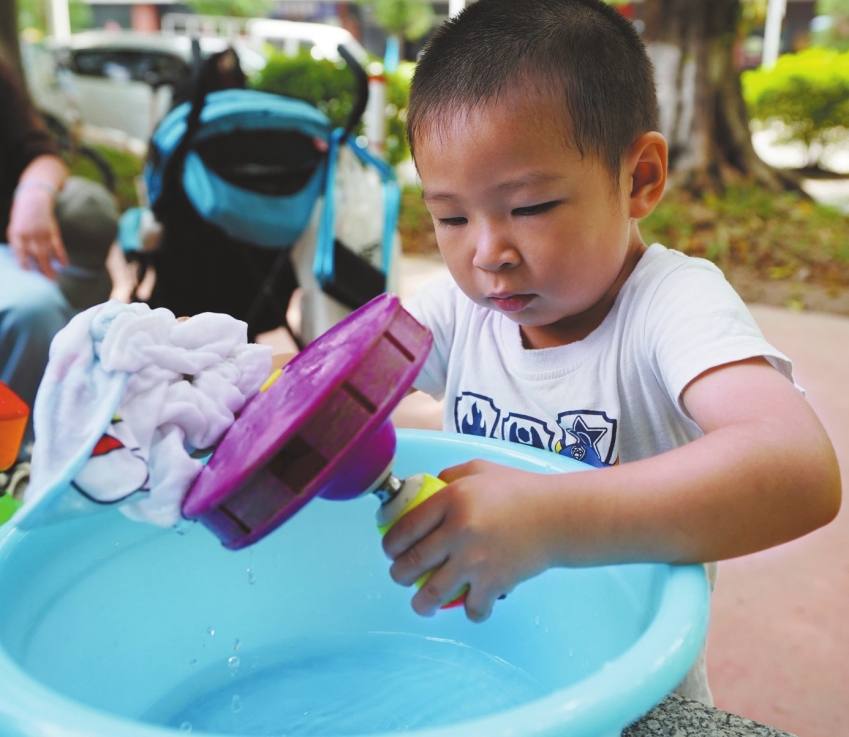 Cleaning up the diabolo.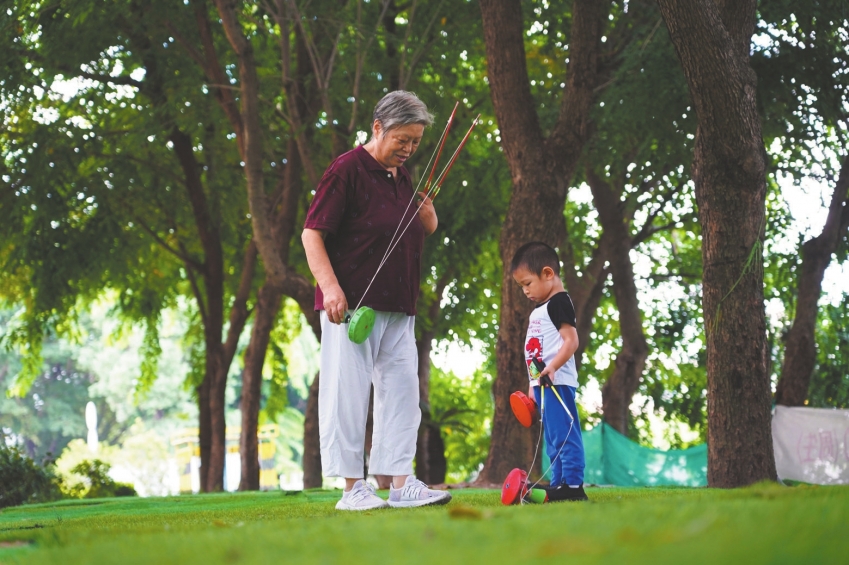 Listen to the instructions carefully. [Photo by Wen Zhicheng]