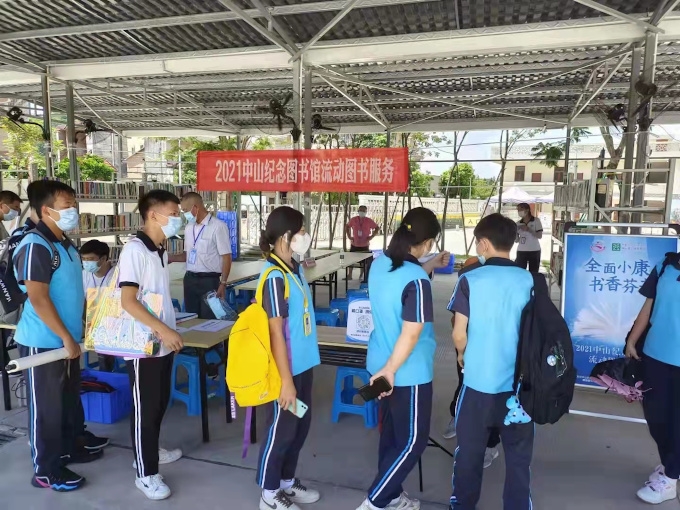 The first activity of the Sun Yat-sen Memorial Library's "Mobile Library" campaign was held on September 10 Lixi Village, an old revolutionary war base area in Banfu Town, to bring local residents a patriotic culture feast.

On that day, the village's fitness square came alive as the mobile library car pulled up. Many villagers queued up to borrow books, and many young mothers came with their children to read books in the reading area.

The Sun Yat-sen Memorial Library provided over 2,000 books of different genres for this event, covering such categories as history, language and literature and art. Classic books such as "The Sun Shines over the Sanggan River" were popular among readers.

The "Mobile Library" campaign will continue until December. During this period, a total of 30 reading promotion activities will be held in schools, communities and companies across the city.