What kind of song would be used to express the love of foreigners living in Zhongshan for this city?
"They say that home is where the heart is and my heart is in Zhongshan..." These words show open passion of Ricardo Vogt, a Brazilian musician and Grammy Award winner living in Zhongshan, towards Zhongshan.
In July 2021, at the invitation of Zhongshan Daily and Zhongshan+, Ricardo wrote "My Zhongshan" as the theme song for series of short videos also called "My Zhongshan".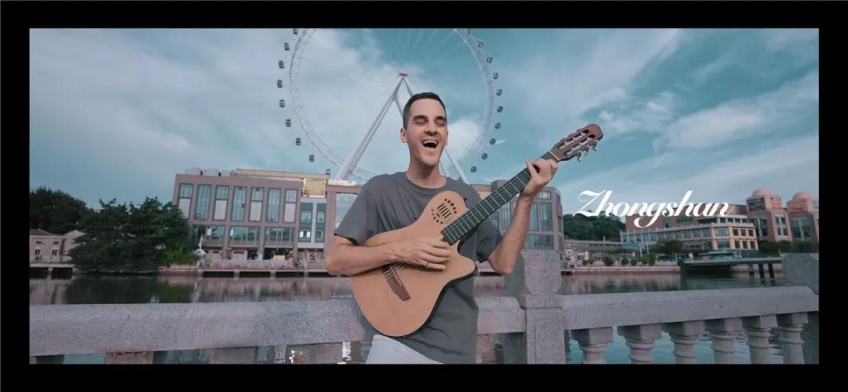 Graduated from the Berklee College of Music, Ricardo lived in New York for 10 years, and won a Grammy Award. In 2016, after giving touring performances in China for more than half a year, Ricardo and his wife Veronica Nunes, who also works as a musician, decided to settle in Zhongshan.
After only five years in Zhongshan, Ricardo and Veronica fell in love with this city filled with human interest. He said: "I started a jazz band here and made many friends. And there are many small cafes here. Life in Zhongshan is very enjoyable."
Ricardo said that Zhongshan is his home.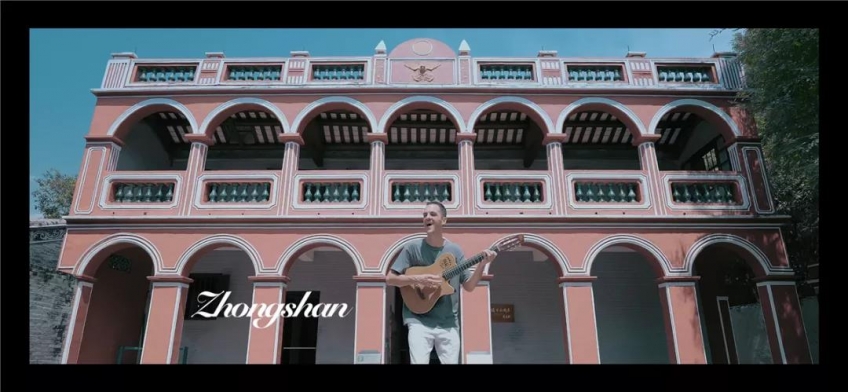 Ricardo's Music Career

Prior to this, Ricardo has worked with many top international musicians. At the invitation by Esperanza Spalding, a jazz star, Ricardo joined her quartet and took part in many global touring performances, including performances for foreign dignitaries at the Nobel Peace Prize award ceremony (also including the collaborative performance with Lang Lang, a Chinese pianist). In addition, he participated in the recording of 2 Grammy-winning albums: "Chamber Music Society" and "Radio Music Society".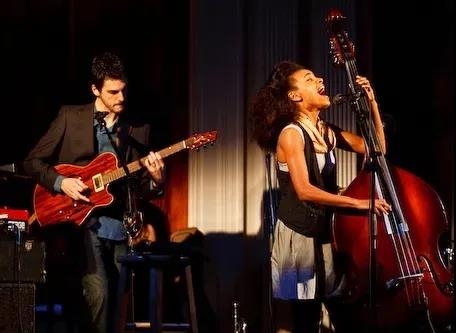 Performing with Esperanza Spalding.
In the first album "Chamber Music Society", Ricardo and Esperanza teamed up with a Brazilian legendary singer, Milton Nascimento, to record a work of Esperanza, "Apple Blossom" in a trio at the Capitol Records Studio in Los Angeles. Another work by them, "Olha a Rua", was recorded by Sergio Mendes in his album "Magic", which was also nominated for Grammy. And it is worth mentioning that Ricardo also worked together with Sergio Mendes and Milton Nascimento in recording the soundtrack of the animated film "Rio Adventure 2".
Recording with Milton Nascimento.
Since 2016, Ricardo and Veronica have been living in Zhongshan. Their son and daughter were born in Zhongshan. Since moving in Asia, they have had an outstanding experience in performances, having performed for important members of the governments from many countries in Beijing. In 2021, Ricardo was invited by Lisa Ono, the star of Bossa Nova, to arrange and record a song together with her in the form of a duet, and it was released in Lisa Ono's social media series, Mini-Live.