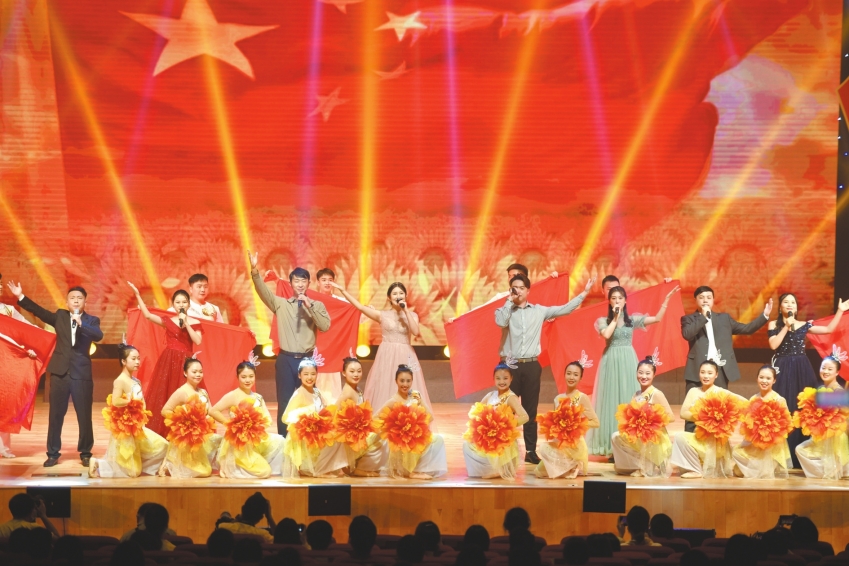 To celebrate the 100th anniversary of the founding of the Communist Party of China and the 72nd anniversary of the founding of the People's Republic of China, a large art show directed and performed by the medical staff of Zhongshan's healthcare system was held at the conference center of Perfect (China) Co Ltd, Modern Traditional Chinese Medicine Park in Nanlang Sub-district on the evening of September 28.

The show focused on the 100-year history and great achievements of the CPC over the past 100 years and was split into three chapters: "Red Years", "United Fight" and "Pursuit of Dreams", to eulogize the remarkable achievements of the Chinese people led by the Party through song and dance performances, poetry recitations and sketches.

Nearly 300 staff from various medical institutions in Zhongshan participated in the performances, and over 600 audience members enjoyed the show.