The 24th Zhongshan Senior Games opened at Zhongshan Gymnasium on November 16.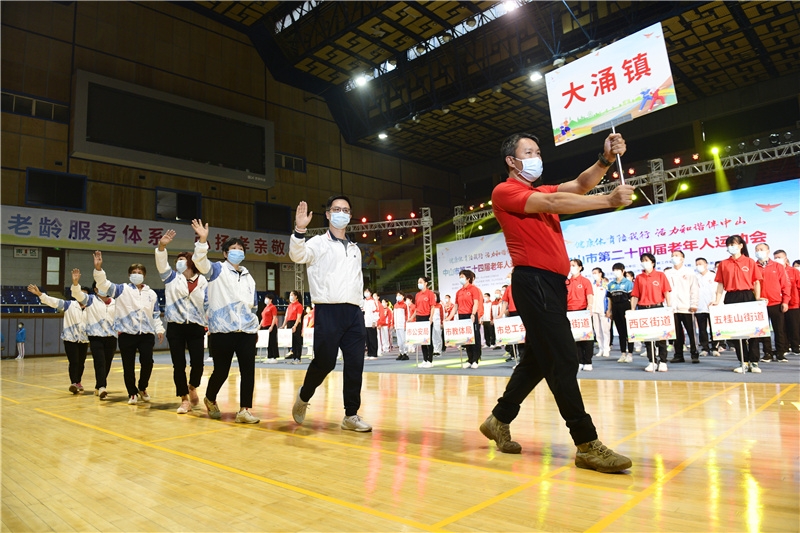 At 9:30 in the morning, following the cheerful rhythm of the March of the Athletes, neatly dressed athletes and referees entered the gymnasium in high spirits.

An art show was performed at the opening ceremony to fully demonstrate Zhongshan's tradition of respecting and caring for the elderly and the optimistic and healthy spirit of senior people in Zhongshan.

The competition features 11 major sports events, including table tennis, basketball, Chinese chess, American billiard, Tai Chi, sports dancing, gateball, exercise ball and softball, attracting 1,006 competitors of 32 teams from across the city. These events will be held from November 20 to 29.