The first Zhongshan Vocational Skills Competition kicked off on November 13. The 10 events lasted for two days and turned National Fitness Square into the stage for contestants in Zhongshan to show off their unique skills.

The tea prepared by special tea masters was magnificent to behold. The contestants were attentive to match their costumes with tea table design and background, and some were dressed in a full set of traditional Chinese costumes, giving off a sense of romance.

The tea master competition was a pleasing performance, while the industrial competition related to intelligent manufacturing was a fierce battle of wits and mental and physical efforts.

The industrial control competition lasting for 3 hours was known as the most difficult event. Competitors must work in pairs and race against time to complete a series of operations covering design, installation and debugging of an industrial control system.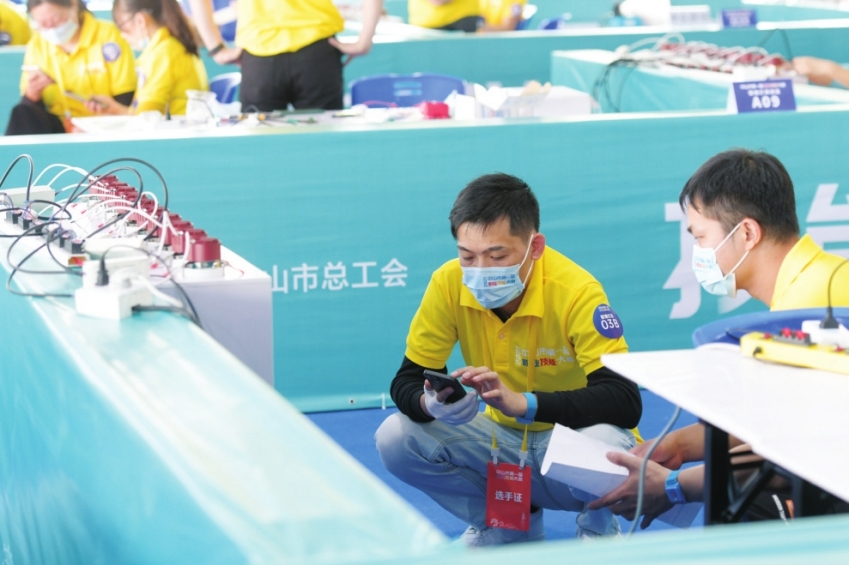 The two contestants discuss how to solve the problems.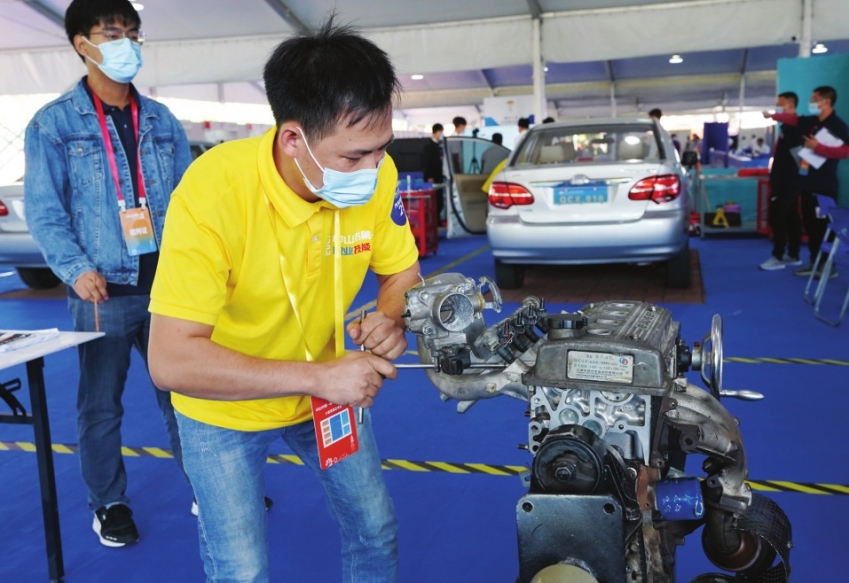 The automobile maintenance competition tests not only physical strength, but also the fluency of all maintenance links.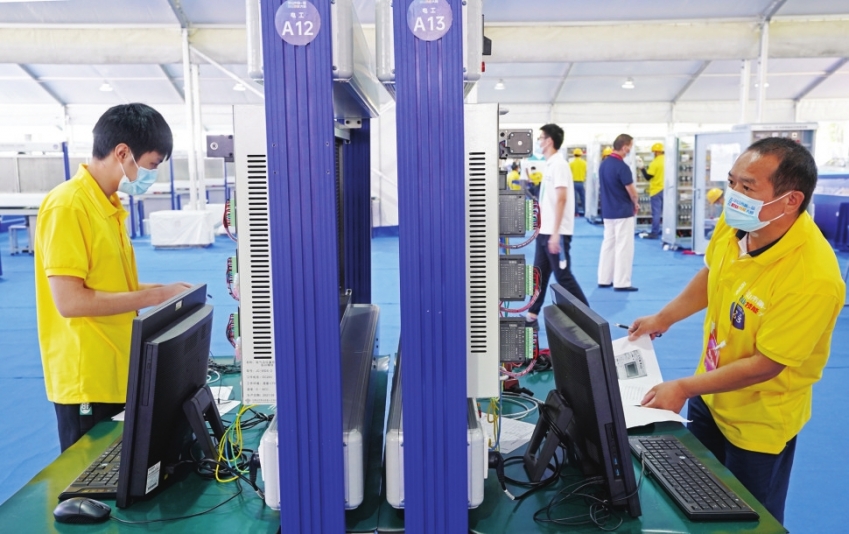 In the electric engineering category, contestants simultaneously compete, increasing the feeling of tension.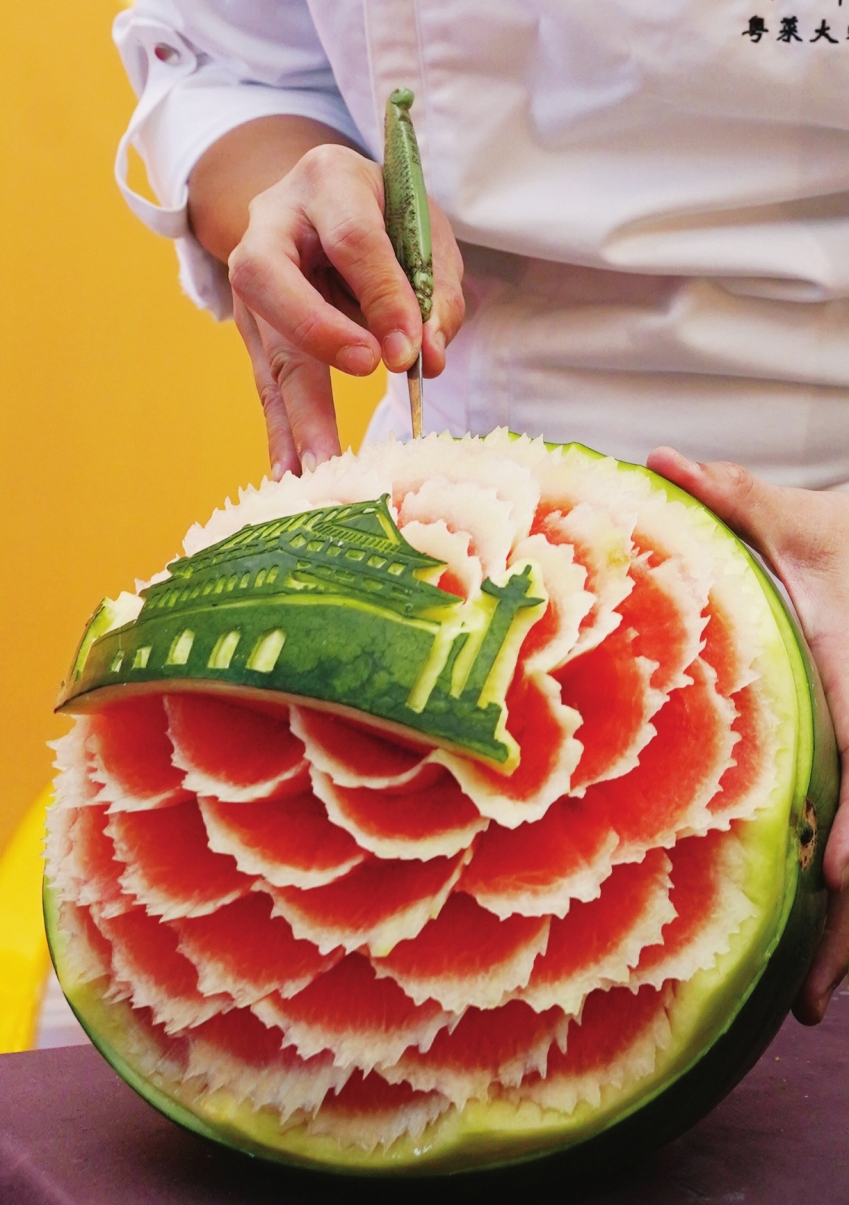 The process of carving flowers on a watermelon showcases the unique skills of Cantonese chefs.

In the exhibition hall, teachers explain to prospective kindergarten teachers how to prevent babies from choking.

In the industrial robot system operator event, contestants must pay attention to fine details.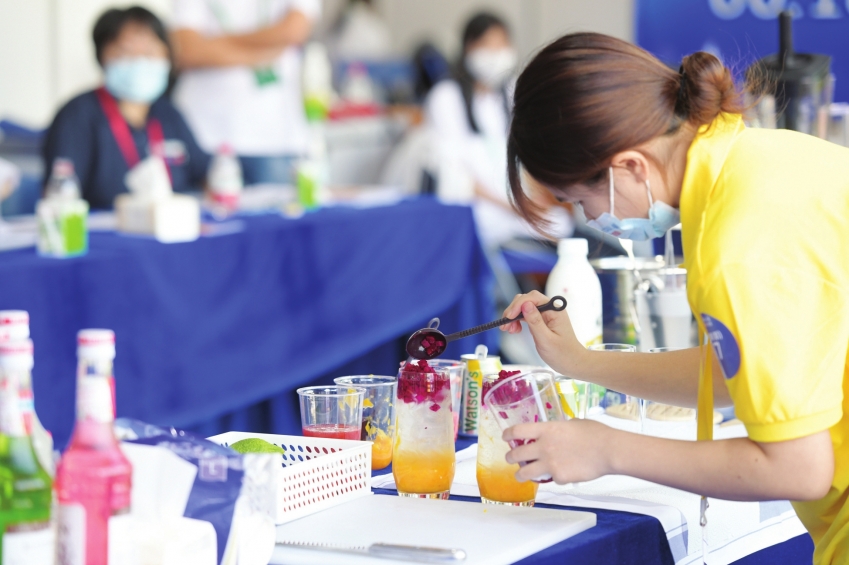 In the bartending event, the contestant makes a fruity drink.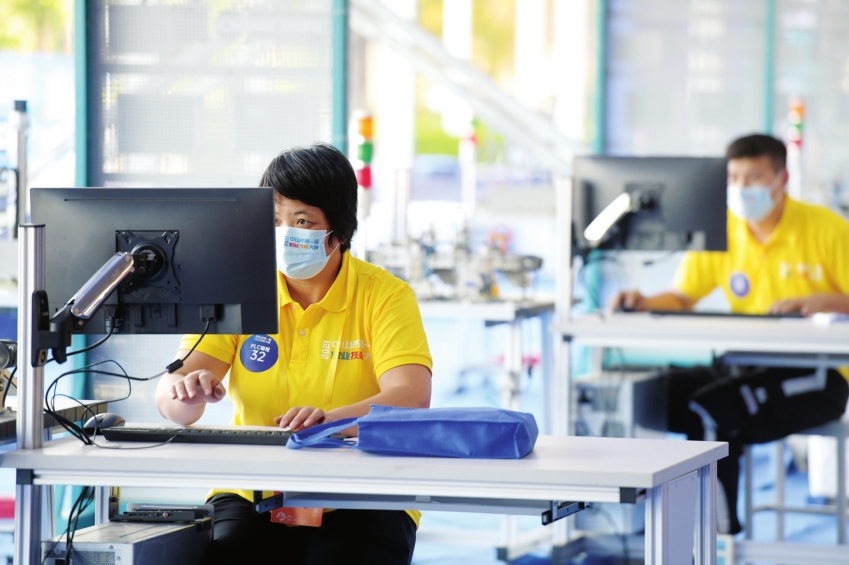 In electrical automation programming, contestants must be swift and accurate with their hands.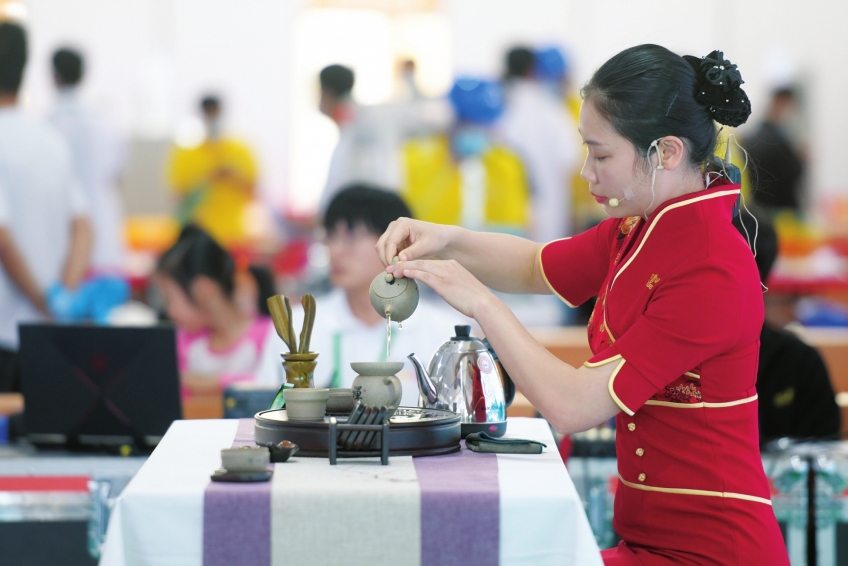 The tea master showcases beautiful manners.