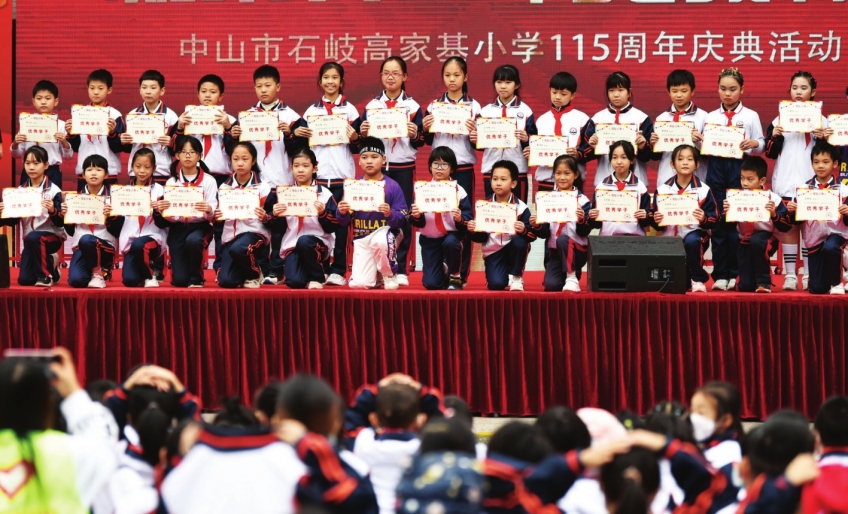 Gaojiaji Primary School in Shiqi District, Zhongshan celebrated the 115th anniversary of its founding on December 23. All teachers and students, as well as parent and retired teacher representatives gathered together to celebrate this chapter in the school's development. After the flag raising ceremony, students put on a series of wonderful performances.

As a provincial excellent school in the table tennis event, Gaojiaji Primary School has produced a large group of distinguished alumni represented by table tennis world champion Jiang Jialiang.

"Jiang Jialiang always keeps the motherland in mind and the whole world in view, and he wins glories for our country. His hardworking, self-improving, pioneering spirit is part of our precious treasure," said school principal Zheng Jiexia, adding that Gaojiaji Primary School will continue to build unique characteristics through school culture construction, school-based curriculum development, environment creation activities, etc.